Aga Khan High School Kampala, winners of the Teens Poetry Slam Uganda 2017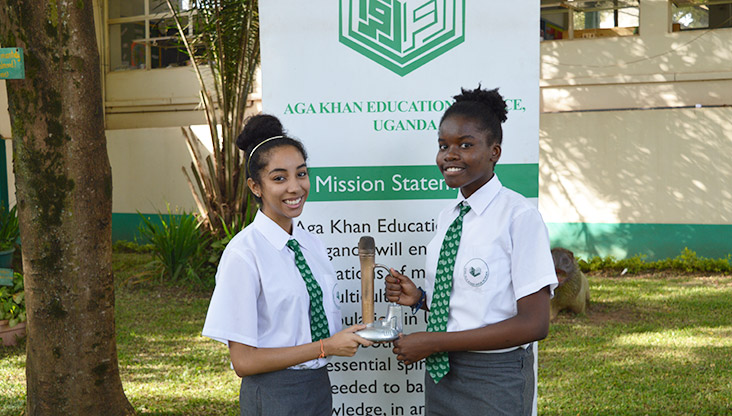 On 3rd June 2017, The Aga Khan High School, Kampala (AKHS, K) – National Section participated in the Annual Teen Poetry Slam competition which was hosted by the International University of East Africa in Kampala.
The competition involved 30 students and represented over 12 National and International schools.
AKHS, K was represented by five students; Simran Merali, Angel Kabera, Ashley Birungi, Rhona Nantege and Blessing Kamusiime. Simran Merali emerged as the best poet & spoken word artist and was awarded with 1,000,000 Uganda Shillings. An additional three Aga Khan students ranked in 4th, 5th and 6th place. Aga Khan High School Kampala also won the Best School Award and was presented with a trophy. All the participants were awarded with certificates and poetry anthropologies.
The Teens Poetry Slam Uganda is a high school spoken-word poetry competition with a purpose to educate and entertain students through performance poetry. It aims at empowering young minds through creative writing, self-confidence and positive self-identity.
The Aga Khan High School Kampala strives to create a holistic balance between academics, sports, cultural and artistic learning. The National school offers the Uganda National curriculum which explores Science, Mathematics, Humanities, Art, Music, and others as core subjects. The International school offers the International General Certificate of Secondary Education (IGCSE) and the International Baccalaureate (IB) programmes.