Three Aga Khan Schools receive the British Council International School Award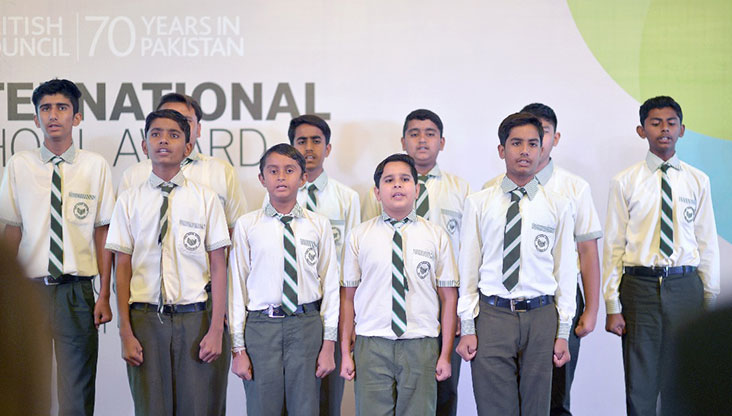 On Tuesday, November 14th, and Thursday, November 16th, the British Council held the International School Award (ISA) ceremonies in Islamabad and Karachi.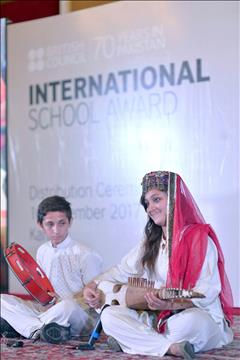 Three
AKES,P schools
– Diamond Jubilee Middle School, Altit, Sultan Mohamed Shah (SMS) Aga Khan School, Karachi, and Aga Khan School, Sultanabad – received their certification as International Schools at these events. The duration of the ISA certification is 3 years, and the award provides schools with the opportunity to collaborate with peer schools on international learning activities.
At the Islamabad ceremony, presided over by Secretary Education, Punjab, Dr. Allah Baksh Malik, AKES,P's Diamond Jubilee Middle School, Altit received the award. The school was represented by its headteacher Ms. Gul Aftab, ISA coordinator and science teacher Ms. Nabila Ibrahim, and ECD teacher Ms. Shahzia Husain. Diamond Jubilee Middle School, Altit was one of over 100 schools from Punjab, Azad Jammu and Kashmir, and Gilgit-Baltistan to be awarded the ISA at the ceremony.
In Karachi, AKES,P General Manager for South, Ms. Samina Saad, was one of the chief guests. Sadam Hussain and Arsalan Ahmed from Aga Khan School, Sultanabad received the award on behalf of their school while students from the school sang the National Anthem. Mahwish Khan and Noorani Abdur Rehman from SMS Aga Khan School received the award on behalf of their school and two of the school's students gave a musical performance.
The
International School Award
acknowledges school collaboration nationally and internationally and provides a framework for recognising schools that champion international work, benchmark best practices and work on collaborative curriculum projects with partner schools. According to the British Council, over 350 schools from across Pakistan have won the prestigious International School Award this year.