Educating women, developing society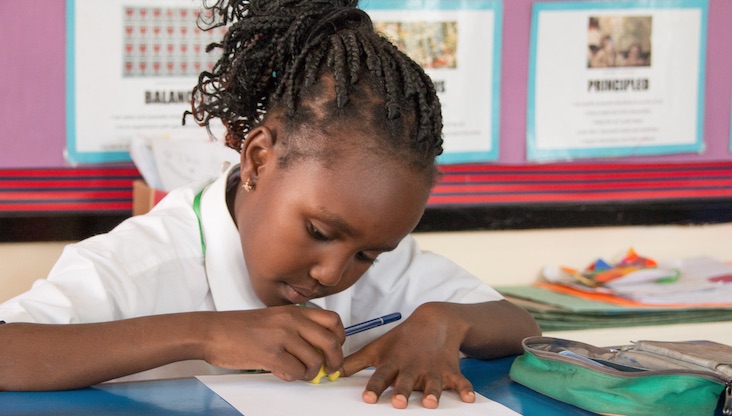 Over a century ago, Mawlana Sultan Mahomed Shah had an unprecedented vision: to provide exceptional, educational opportunities to students, particularly girls, to help spur development.
When Nusrat Nasab looks back at her achievements, she marvels at how the history and vision of the Ismaili Imamat facilitated her own success. Nasab comes from Gulmit, a small town in northern Pakistan known both for its absolute beauty and extreme isolation.
Laying the foundations of what would become the Aga Khan Development Network's education system, Mawlana Sultan Mahomed Shah launched the establishment of Aga Khan Schools, the first of which began in 1905 in Mundra and Gwadar in South Asia. In the 1940s, the proceeds from the 48th Imam's Diamond Jubilee were mobilised to establish a number of additional schools — in the remote, mountainous areas of northern Pakistan and in western India. Today, there are more than 200 Aga Khan Schools and educational programmes operating across a network of 10 countries around the world, including Pakistan, India, and Bangladesh. These schools, operated by the Aga Khan Education Services, have an enrolment of over 75,000 students and employ some 3,000 teachers.
Nusrat is a graduate of the Diamond Jubilee middle school in Gulmit. But at the age of six, her life changed — she lost her left arm in an accident. She wanted to continue her education at the Aga Khan Higher Secondary School, a residential institution for girls in Hunza, which was 30 miles away.
"My family was against sending me to a residential school thinking that I would not get the appropriate care," said Nusrat. But a community leader gave assurance to Nusrat's father, advising that "the Imam has established this school for girls like your daughter". This was a life-changing experience for her. "All along, I kept thinking that if I do well, more girls will get such opportunities. We became ambassadors of the school." Nusrat was part of the first graduating class. Now, almost three decades later, thousands of other girls like her have since graduated and assumed leadership and entrepreneurial roles in their communities.
Nusrat persisted in her dedication to learning. After securing scholarships from the Aga Khan Education Service and the Aga Khan Rural Support Programme, Nusrat was awarded a Master's degree in Development Economics from the University of East Anglia in the UK.
"My daughter was only two years old when I got the scholarship to pursue my Masters. My mother insisted that I leave my daughter behind (with her) and concentrate on my studies. The immense support that I had from my family helped me achieve my goals," Nusrat said.
Having served as the Executive Officer for Focus Humanitarian Assistance in Pakistan for many years, Nusrat now works as the Head of Emergency Management at the Aga Khan Agency for Habitat based in Tajikistan.
Nusrat's journey from a small town in northern Pakistan to taking on leadership roles in various Jamati and AKDN institutions truly reflects the impact of the work undertaken by the Network in this region to help women achieve their true potential.