350+ Books in 30 Days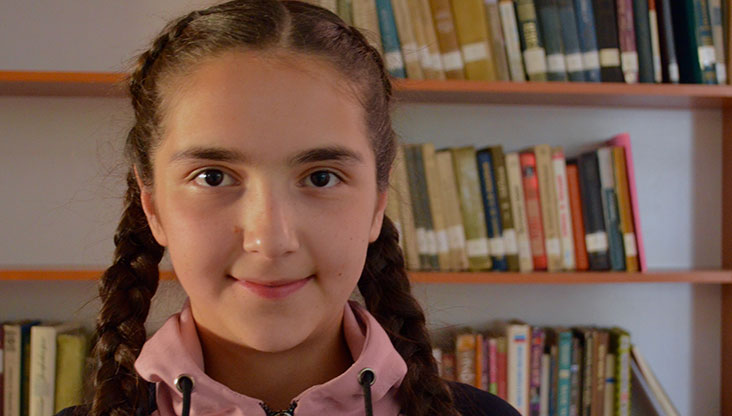 AKL student wins first place in a national reading competition.
How many books do you read every month…besides the ones you're supposed to read for school? One? Maybe two? How about more than 350?
For Mizhgona Davlatova this is not an anomaly; rather, is it an accomplishment that led her to a first place finish at the Republican (national) Bibliomarathon competition held in Dushanbe, during this past summer break.

As part of the competition, students are judged on the number of books read and are quizzed by a panel on the content of some of the books. Participants presented the list of books they read to the panel, which must include pieces from classic Tajik-Persian literature, contemporary authors who sing of homeland, and at least four books on the history and culture of Tajikistan.
"I read because it lets me travel to new and different places," said Mizhgona. "I think that every AKL student should have the opportunity to read all of the books that I've read."
After placing first and second at the city and regional levels respectively, Mizhgona went on to be the youngest participant at the republican level competition. She has read hundreds of books in Tajik, Russian, and English, and her favourite book title translates to 'The Four Dervishes' from Tajik. She takes advantage of the local library in Khorog, the AKL library, and any other stacks of books that she can get her hands on.
"We are very proud of her and impressed, and we will also learn from her as her knowledge grows," said Sayli Navruzbekova, Head of the English Department at AKL.
Beyond being an avid reader, Mizhgona is also a national chess champion and a seventh grade student in the Aga Khan Lycée's Tajik-medium stream.
Congratulations Mizhgona!
Photo/Story by Sahar Ibrahim