AKHSS Seenlasht hosts 3 Day Science, Technology and Arts competition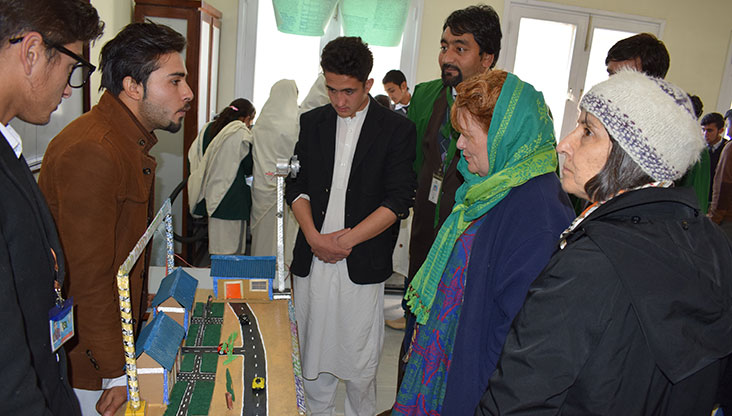 On November 16, District Police officer Chitral Captain (R) Furqan Bilal inaugurated the three-day Science, Technology and Arts competition organized by The Aga Khan Higher Secondary School, Seenlasht.
The inter-school competition involved various activities, of which the second day was open to the general public and students to witness the works of young scientists and artists from different schools and colleges across Chitral region.
Dozens of students showcased their projects in the categories of Information Technology, Chemistry, Biology, Physics, Mathematics, and the Arts. Projects included hydraulic bridges, functional models of human organs, wind energy and electricity production, and a drip irrigation system to name a few. Outstanding calligraphy, sketches, and art models were also on display.
The chief guest of the inaugural competition, DPO Chitral, appreciated the projects by the students and showed particular interest towards those projects which are representative of systems used for security purposes and identification.
Speeches were also delivered by Dr. Hafeez Ullah of Chitral University, Mr. Furqan Bilal of the Ismaili Council Lower Chitral, and by the Principal AKHSS Chitral, Mr. Tufail Nawaz.
The Science Technology and Arts competition concluded on Sunday at Aga Khan Higher Secondary School Seenlasht, Chitral. Government officials, the leadership of civil society organizations, NGOs, AKDN representatives, academics, teachers, students and dignitaries of Chitral witnessed the concluding ceremony.
Congratulations to all students involved!