World Read Aloud Day finds its way to Afghanistan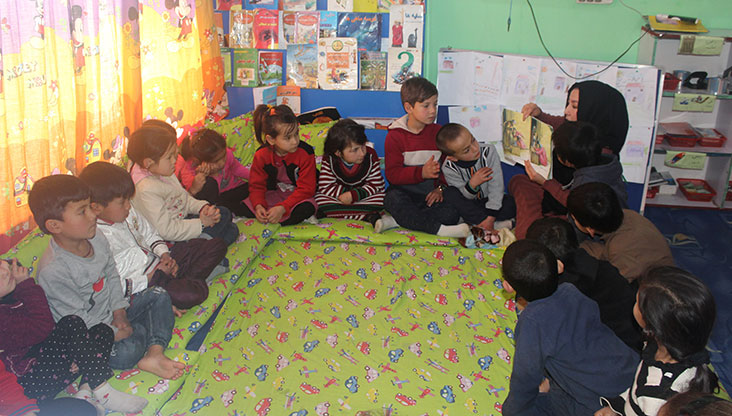 Students and teachers at Aga Khan Education Services Afghanistan (AKES,A) joined millions of people around the globe to remember World Read Aloud Day.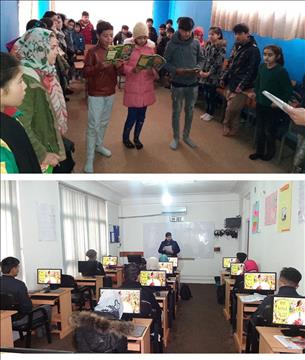 Like their brothers and sisters in other countries, Afghan teachers and students from Aga Khan early childhood, English and even technology programs selected short passages from their textbooks, novels and story books to read aloud to read to their peers. And, like their brothers and sisters across the world, those peers listened with interest. Although this activity may not be uncommon in educational settings, in Afghanistan, the event marks the importance and joy of being able to read out loud and being listened to in a country with lowest literacy rates in the world.
Photo captions (top to bottom):
ECD students listening to their teacher
ECD students and teachers holding up the books that have been read out loud
English students listening to their classmates
ICT students listening to their teacher