Learning about climate change the fun way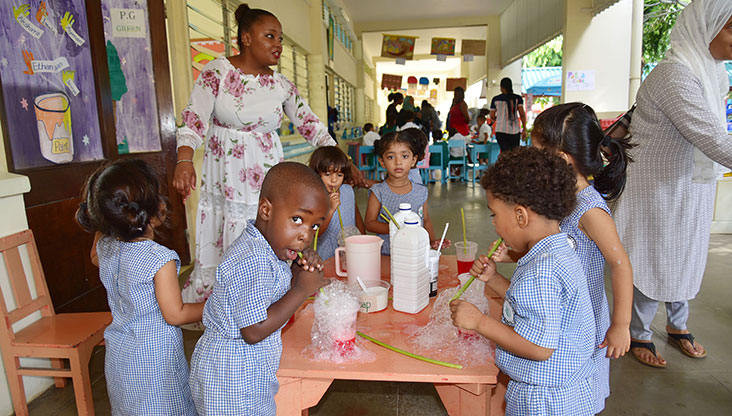 We know science influences all areas of our everyday life.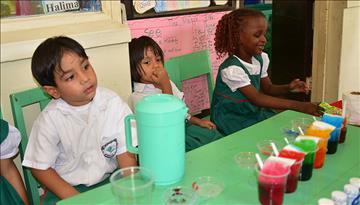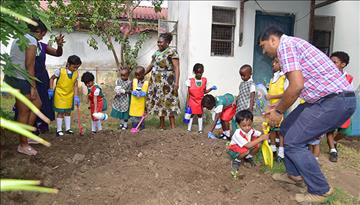 Did you also know studies show students begin to develop an interest in science, technology, engineering and mathematics during the early years and what they learn while they're young can influence their interests later in life? Combine these facts with a group of small children keen to learn through hands-on activities, and voila, a Science Fare.
Aga Khan Nursery School, Mombasa held their annual Science Fair on 30th January 2020. The theme was 'Climate Change - Wake up, Wise Up'. The Fare was the culmination of many weeks of experiments where children used simple home products to learn about the importance of stopping climate change. The Fare gave students the opportunity to showcase their findings with their parents and the community at large.
Elizabeth Adhuno, Deputy Head Teacher of the Nursery said, "The children were very excited to share what they had learnt. The experiments we did helped children to be critical thinkers and enhanced their curiosity. They learnt how to ask questions, predict, observe and record their findings".
The topics the children investigated ranged from causes of air and water pollution to greenhouse effects, causes of elnino, earthquakes, tornadoes and the impact of technology in our world.
Ms Adhuna went on to comment, "It was amazing to see the 3-4 year olds recycling plastic bottles to plant their veggies. Others made a compost pit to observe how banana peels become manure.
The 4-5 year olds decided to plant their own spinach, tomatoes, ladyfingers and sweet bananas and 'go-organic'. Some of them engaged in science activities to explore how to make rain, or a volcano and even a rainbow.
The 5-6 year olds had more complex experiments to do, where they showed us how a tornado is formed. They found out what causes Elnino and wild fires and how air pollution is created and its effects on our health. They also did an awesome experiment on how water pollution affects the sea creatures and us".
Congratulations teachers and students at Aga Khan Nursery School, Mombasa, this is surely what education is all about.