Aga Khan School, Sidhpur recognized as an 'Emerging High Potential School'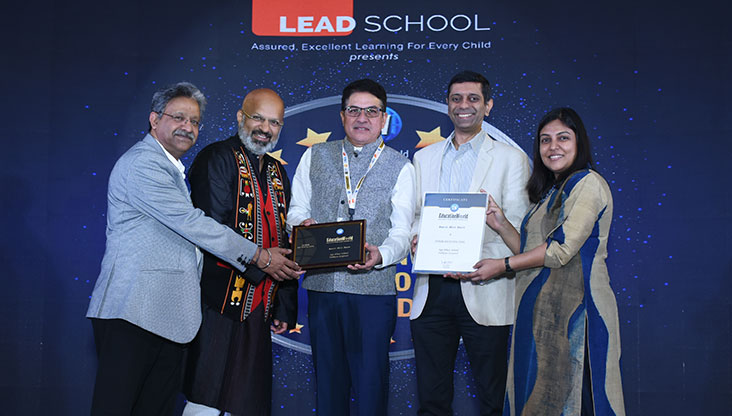 "An education must equip students with the tools that enable them to adapt and thrive, in a world characterised by change." - His Highness the Aga Khan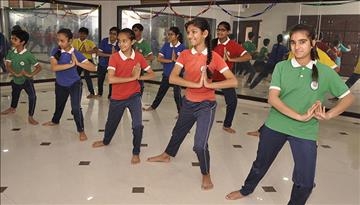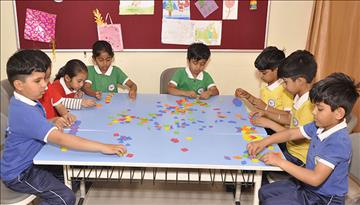 For its philanthropic and progressive outlook, The Aga Khan School, Sidhpur (AKSS), recently received a special merit award from The Education World, one of India's leading educational magazines, for being an "emerging high-potential school".
"Over the years, the school has not only proven itself to be amongst the best in the region, but is also a torchbearer for excellence and quality education," said Farhad Merchant, CEO of Aga Khan Education Service, India, while receiving the award.
Founded in 1993, AKSS was a Gujarati-medium school for grades 5-12 with an excellent reputation. In 2002, recognising it needed to do more to support its students thrive in a changing world, AKS Sidhpur took the bold step of transitioning to English as the language of instruction. At the same time, a hostel was opened adjacent to the school to accommodate 100 plus girls from underserved regions of Gujarat and other parts of India who might otherwise not have been able to access quality education. Opening doors to a better future is key to the school's philosophy.
"Students from approximately 26 villages study at the school. It's a beacon of quality education in the region and has given many, many students a head start in life," said Alpa Shukla, a teacher at AKSS since 2012. "Some of the brightest doctors in the region are alumni of AKSS," she adds.
Today, AKSS is one of only three English medium schools in Sidhpur, providing K-12 education. The school's inclusive culture, academic record and well equipped computer labs and amphitheatre, coupled with outstanding achievements in sports and athletics at the district level, make it worthy of the Education World award.
To be selected above others, AKSS had to shine. The school believes in nurturing talent and developing its 750 students as well rounded learners. To that end the curriculum integrates three vital components: academics, sports and co-curricular and is the only school in Sidhpur selected by the government of India to host the state-of-the art Atal Tinkering Lab. Being an Atal Tinkering Lab school, means being part of a network of institutions sponsored by the central government of India to stimulate scientific temperament, innovation and creativity amongst students - skills essential for the 21st-century.
"AKSS helps students explore various possibilities, ultimately helping them grow to become better professionals as well serve the nation in various fields. The diverse pool of teachers and students help change the outlook of students from traditional to modern. This change in outlook makes us standout from the crowd. I am glad that I had a chance to study at AKSS," said architect Vandan Shah, a grateful alumnus of the school.
Photo captions (top to bottom):
Aga Khan Education Service, India (AKESI) team receiving the Education World award at Mumbai (L to R – Mr Joydeep Kar - COO, AKES,I; Mr Luis Miranda - Chairman, Centre for Civil Society; Dr Iqbal Sama - Regional Head - Gujarat, AKES,I; Mr Farhad Merchant - CEO, AKES,I; Ms Smita Deorah - Co-founder, Lead School)

Dance Class at Aga Khan School, Sidhpur in action

Students learning fractions through maths manipulatives