Home is where our story begins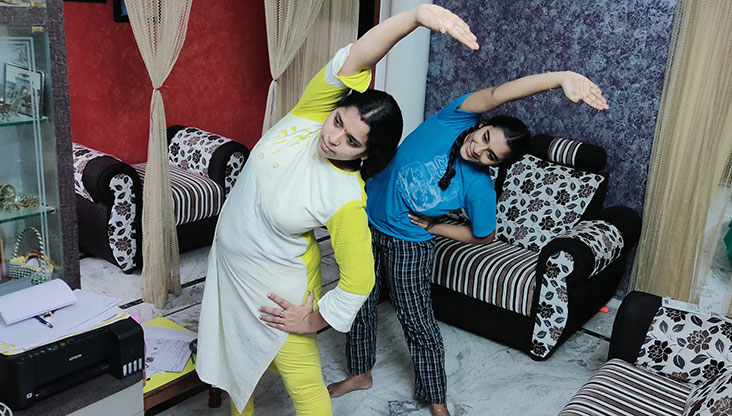 Dealing with Zoom meetings and a workflow thrown into disarray can be difficult.
But Aga Khan Education Service, India teachers are discovering that whether it's finding your latent cooking genius or musical talent, or discovering hornbills and parakeets in your backyard—working from home can bring colour into your life.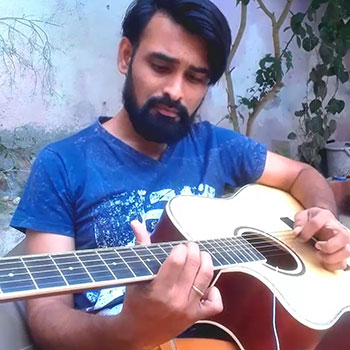 During this lockdown phase, I get to spend good time with my family. Although I am a Sanskrit and Gujarati teacher at school, many a times I am found in the music room because of my passion for music. I love to play the guitar and upload the videos on Instagram, you can follow me there at hardy_the_sharp_shooter to enjoy the music.
Hardik Nandha
Aga Khan School, Chitravad
---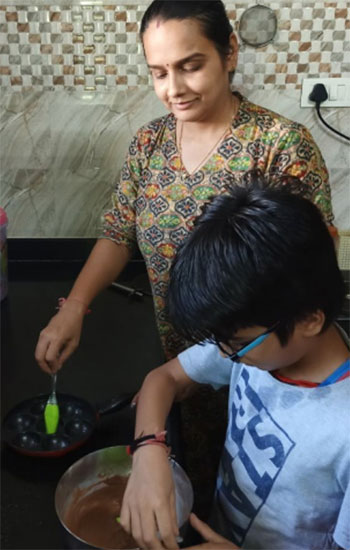 Just like every coin has two sides, the pandemic has impacted the lives of many but has also allowed me to spend precious time with my child. Each day, my son eagerly awaits me to finish my office work so we can start playing games like carrom, business and cards. During the lockdown, we have cooked new dishes. Yesterday we made chocolate appam and we both relished it.
Megha Sheth
Aga Khan School, Sidhpur
---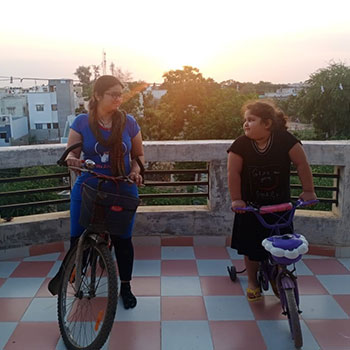 Early in the morning, what could be more refreshing than the cool morning breeze. Waking up early in the morning and cycling is the best stress reliever, it helps us lose fat, cholesterol and gain immunity and stamina. Cycling makes me feel alive and relaxed while helping me relive my childhood with my daughter. This lockdown has helped me brush up my long-lost cycling skills. I follow this routine every morning in my balcony as a form of indoor exercise. Stay Home, Stay Safe and Stay Healthy.
Mamta Murjani
Aga Khan School, Mundra
---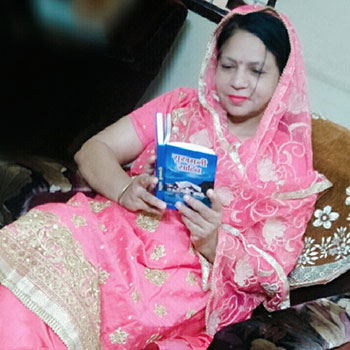 When you are working from home there is no holiday and every day is a working day. I start my day with prayers and Ardās for the safety of the world. My son joins me during the prayers and recites the hymns and kirtans. Due to the lockdown, I have learnt to use online tools like zoom and google documents with the guidance of the school Principal, Mr Jagdish Peche. I have also learnt more about my family members - like my husband loves to watch TikTok videos, while my son grasps information faster.
Preeti Kaur Bhatia
Platinum Jubilee High School, Warangal
---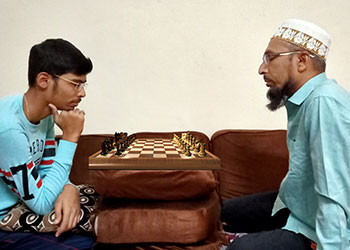 I am fond of playing chess since childhood and have participated in championships. Since I chose to pursue further studies and got busy with life, I lost track of the game. I had almost forgotten about Chess until the lockdown and have since then started playing the game with my family members. I am getting to relive my childhood memories and I cherish this time.
Murtaza Lokhandwala
Aga Khan School, Sidhpur
---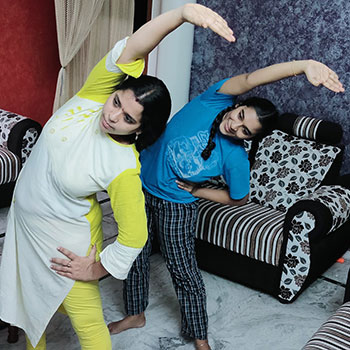 Until now, I taught my children to read, write and study at school. But now I have decided to teach them something that they don't learn in school. Over the lockdown, I have taught my daughter to drape a saree and instilled in her the routine for exercise by working out together. My son is learning to cook. and has just learnt to make chapatis. I am teaching my children all the life skills so that they do not have to depend on anyone. My son, on the other hand, has taught me to use the laptop more efficiently for work and this has many a times saved me from a lot of effort.
Swarnalatha Nerella
Little Star High School, Adilabad
---
Leadership Stories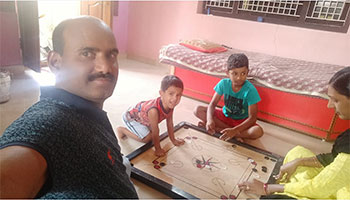 WFH during this period is a new experience and has been challenging. However, as it happens with all experiences, this one too has brought with it learning opportunities. This lockdown has taught us that nothing is impossible. The most challenging part about WFH is balancing expectation of the family while working. Cooking for the family, cleaning the house and playing carom with my kids will be my most cherished memory during the lockdown.
Mr Kamalakar Reddy , Principal
Little Star High School, Adilabad
---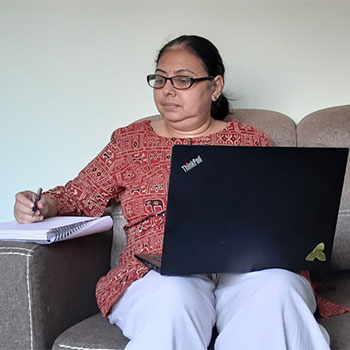 This WFH and lockdown has its challenges and learning for us all. For me, going back to cooking with available resources, was like a stress buster. I am grateful for all the people around me - my family and school staff who have been proactively working along with me and helping each other. Since time has now slowed down, for the first time I realised that it was spring, and I had Hornbills and Parakeets in my backyard.
Ms Nutan Iyer
Principal / Diamond Jubilee High School, Mumbai
---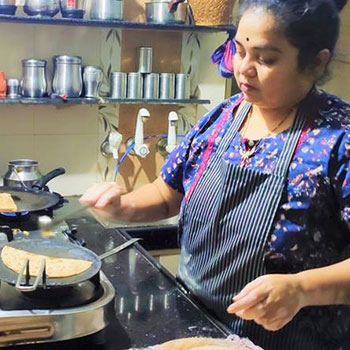 "With great power comes great responsibility" and "I've got responsibilities." The quest for bringing healthy food for the joint family and effectively utilizing my time calls for mix veg parathas, on two TAWAs with secret ingredient of LOVE. Managing work and family may not seem to be EASY but trust me it's WORTH IT , I am collecting memories…so just SMILE.
Ms Dolly Vaja, Principal
Aga Khan School, Chitravad
---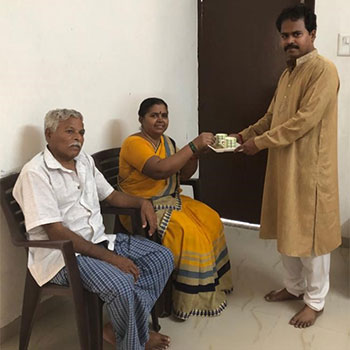 Before the lockdown, I hardly had time to spend with my family. Now with this new schedule, I get up early and prepare tea for my family, help in cutting vegetables and have managed to cook some new dishes. We have redistributed the household work with my elder son and I in charge of cleaning which we have turned into a fun Father-son activity. My younger son (5 years) enjoys peeping in during Zoom calls. 'Working from Home' is a completely new and challenging experience. Lots of new learning and new areas to explore.
Mr K. Shivakumar, Principal
Aga Khan School, Sidhpur
---
What about you? Tell us about how you've learned or benefited from your "Work From Home" experience.