Mandela Day – Drawing inspiration from Nelson Mandela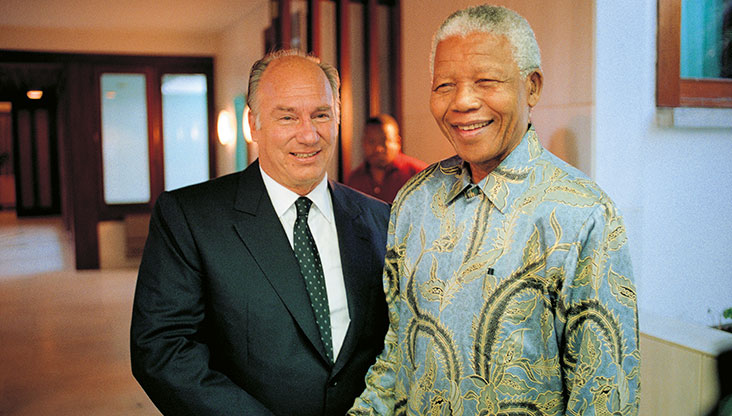 "I don't have much experience of speaking in front of a camera and preparing for an online competition was really tough. I'm sure it was also difficult for the organizers to put together the event. But Online Elocution was such a great learning experience for me. During this crucial year of my life, while sitting at home in this time of distress, this competition really boosted my self-confidence," shared Iqra Khoja, a grade 10 student, winner from the Aga Khan School, Mundra.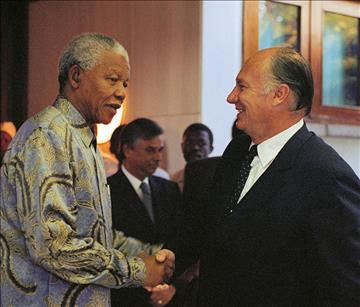 Every year, July 18 is celebrated as Nelson Mandela International Day. A day that reminds us that everyone has the ability and the responsibility to take action, to inspire change and to make the world a better place. Nelson Mandela devoted his life to the service of humanity and the day remembers Mandela's achievements in working towards conflict resolution, democracy, human rights, peace, and reconciliation.
To celebrate Nelson Mandela International Day and to inspire its students with the values of Nelson Mandela, Aga Khan Education Service, India (AKESI) organized an Online Inter-School Elocution Competition for students of grades 6 to 12.
"The goal of the Mandela Elocution competition was to encourage students to think deeply about topics that are universally relevant and allow them to showcase their skills and talent related to the art of public speaking while giving them an opportunity to express themselves and overcome stage fear. The themes, inspired from the life and work of Nelson Mandela, were Human Rights, Peace, Conflict Resolution and Democracy", said Ms. Purvi Gogri while hosting the online event.
For the very first time, an event of this scale was executed remotely, where the students selected their choice of topic and filed their nomination through the online registration process. Over 600 students from Aga Khan Schools across India were evaluated in the preliminary elimination round using a predefined evaluation matrix and 120 students were selected for the semi-final round. Organised centrally, the tough semi-final round brought out the 43 best student speakers from across the nine units to battle at the finals. An external jury comprising of industry stalwarts from different walks of life was formulated to judge the final round of the competition.
The jury included Farida Lambay – Co-founder of Pratham, with more than 25 years of experience as an education and social activist; Dr Rajeshwari Narendran - Head & Professor for HR/OB and Director of MHRM at M L Sukhadia University, Udaipur. and Chetnaa Mehrotra – Founder of Rangbhumi, an applied theatre practitioner and drama based learning facilitator.
The jury jointly reviewed and evaluated the student performances and selected seven national winners. Six students were presented with the jury awards.
Shafak Motiwala was a proud parent as her daughter Aisha Motiwala, from the Diamond Jubilee School for Girl emerged a winner at the Online Elocution Competition. Speaking about her daughter's participation in the contest, she said "I wanted my daughter to participate in the elocution just to overcome her fear and boost up her confidence and to make her realize nothing is Impossible in life. I think this experience helped her understand that we should make best use of our time and there should not be any barrier to stop us from achieving our goal".
On July 25, an online event was hosted to felicitate the national winners and jury awardees of the Mandela Online Elocution Competition. In addition to the jury members, the event was attended by Margery Evans, the Academic Director for AKES, the school leadership as well as the winners.
The jury members commended AKESI for promoting this initiative, which inculcates these values, as espoused by Nelson Mandela. They acknowledged the efforts that go behind the scenes in planning such an event. They were unanimous in stating that the students had done a tremendous job of internalizing the spirit of Mandela Day and presenting their topics so confidently and eloquently, making it difficult for them to choose the winners. They also echoed their appreciation for the contributions made by the teachers and parents in helping the students prepare for the elocution.
"Everyone can rise above their circumstances and achieve success, if they are dedicated and passionate about what they do."
Nelson Mandela
Photos (from top to bottom):
- His Highness the Aga Khan meeting with South African President Nelson Mandela, 11 August 1998, Maputo, Mozambique – Credit: AKDN / Gary Otte
- His Highness the Aga Khan greeting South African President Nelson Mandela in Mozambique, Maputo, 11 August 1998 – Credit: AKDN / Zahur Ramji