The Aga Khan Nursery School, Mombasa Music Coordinator, Janet Maleve, reflects on the spirit and determination of students and teachers during a virtual dance competition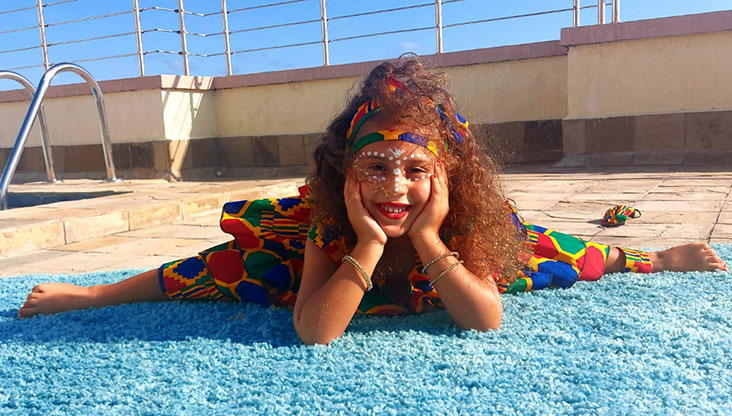 2020 has come with experiences that no one expected. The pandemic brought with it new and unique ways of teaching and learning at schools around the world, including here at the Aga Khan Nursery School, Mombasa (AKNSM). Co-curricular activities were impacted in different ways, but this did not stop us from continuing with our annual events.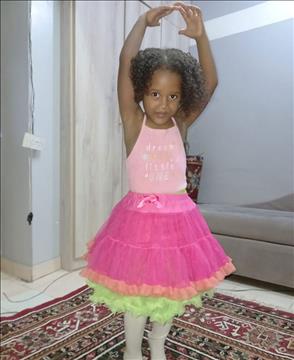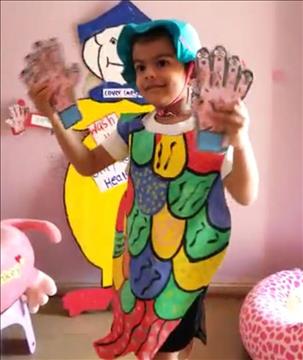 Every year, we hold an exciting inter-class dancing competition where each class chooses a group of 12 children to perform a dance according to the chosen theme. This year, I had to go back to the drawing board and think about how we could best hold this event considering the protocols that had to be followed.
We decided to have a solo dance competition instead of the usual group event. At first, I thought the parents would find it a challenge to assist their children with preparing the dances and taking videos, but as we continued, excitement increased and the students started sending us videos of their dance moves.
One of the students, Diana Wanjugu, age 5, said, "I was excited when my Dad was showing me the dance steps and I liked my costumes the best."
As the school Music Coordinator, I salute my colleagues for their support and collaboration in organising this successful event for our young, talented students. I was amazed by how the children went out of their way to be creative as they performed themed dances. Students aged 3 to 4 took on the theme of COVID-19, students aged 4 to 5 explored a Zumba theme, and students aged 5 to 6 took on the Jerusalema dance challenge.
The competition was judged by Daniel Malombe, Music Director at Crossroads Music Academy Kilifi and adjudicator of Kenya Musical Festivals, and Eunice Owano, Music Coordinator at the Aga Khan Primary School, Mombasa. The judges had a difficult time choosing the winners as the children came up with many different styles. Some even used cultural attire and props to enhance their performances.
It is with great pleasure that I can tell you that our students' virtual learning has not limited them from exploring co-curricular activities alongside other disciplines. Since March when the school had to be closed because of the pandemic, our students and teachers have continued with remote learning and the cooperation is commendable.
"It was pleasurable to see enthusiasm as the learners bubbled with joy dancing to the different tunes. Some of them learnt the words of the songs and sang along as they danced," said Mrs. Gokrani, Head Teacher. "It gives us pride and contentment to see the young learners actively participate in the event with a lot of passion and zeal."
Photos (top to bottom):
- Five year old Maryam taking on the Jerusalema dance challenge
- Four year old Humaira doing Zumba dancing
- Three year old Akshara dancing to the Baby Shark song