Go Green, Grow Green: Students and staff embrace eco-friendly approaches to reduce their carbon footprint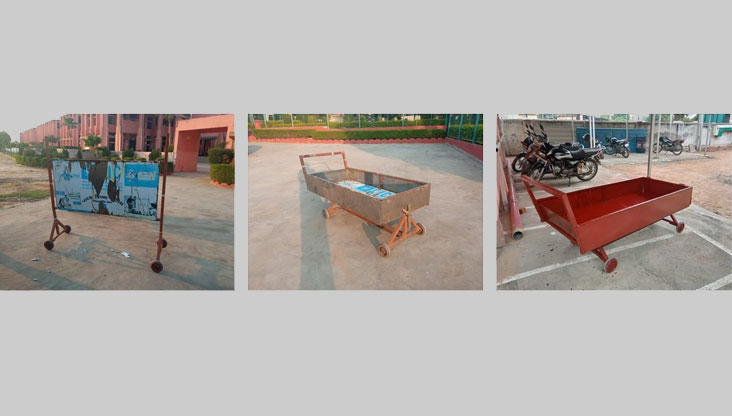 "The ultimate test of man's conscience may be his willingness to sacrifice something today for future generations whose words of thanks will not be heard." – Gaylord Nelson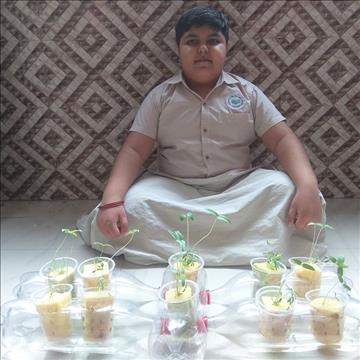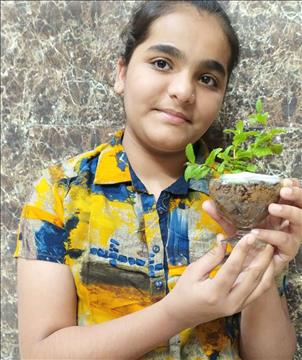 In their mission to develop a socially conscious generation that can change the world for the better, Diamond Jubilee High School, Hyderabad (DJHSH) (managed by Aga Khan Education Service, India) took part in the Programme for Environmental Awareness in Schools (PEAS) initiative.
As a nationwide programme, PEAS aims to motivate young people to take action by raising environmental awareness, and works with schools to foster an eco-culture. PEAS believes that education is key to developing responsible citizens.
Classes 6 to 8 undertook projects with the following themes: 'Go Green, Grow Green' and 'Waste Matter', working in teams under the guidance of school mentors. Students collaborated virtually, debated suggestions and put their ideas into action, capturing their progress with videos and then sharing their learning with others through their presentations.
As part of the 'Go Green, Grow Green' theme, students used creative methods for growing plants such as hydroponics and used glasses to grow mint. For the 'Waste Matter' theme, students found inventive ways to recycle waste to produce organic manure and bio gas. The students' ideas were shared with a panel of judges looking for the most innovative projects; DJHSH were delighted to be awarded special recognition for their creations under the 'Go Green, Grow Green' theme.
Aahil, a Class 6 pupil, who participated in the project said, "I learnt many ways of farming. It was a practical hands on experience as I did it myself and monitored progress for almost one month. I could see the results. It was a fabulous experience. Thank you for giving me such a wonderful opportunity that enhanced my learning"
Ms. Mehdi, a faculty member from the Science department also agreed and shared, "Participants have made a tremendous amount of effort and were very enthusiastic about the project. I am grateful for this opportunity and to PEAS for recognising and appreciating our projects."
It is not only students that are working to be more eco-friendly and care for the environment, staff at the Aga Khan School, Sidhpur (AKSS) in Gujarat have also worked hard to make useful items from waste – Mr. Shukla and Mr. Khoja turned two barriers into a small trolley with help from Mr. Panchal, a parent and ironmonger by trade. This trolley is very useful and now being used to collect garbage from the playground and garden, and to carry items around the school.
Photos (top to bottom):
- Members of staff and a parent turned two barriers into a small trolley, which is being used to collect garbage and carry items around the school.
- Student Aahil Rupani showing his use of hydroponics to grow plants without soil.
- Student Sumera Banu showing one of the mint plants that she grew at home.