Never refuse to reuse – let's upcycle!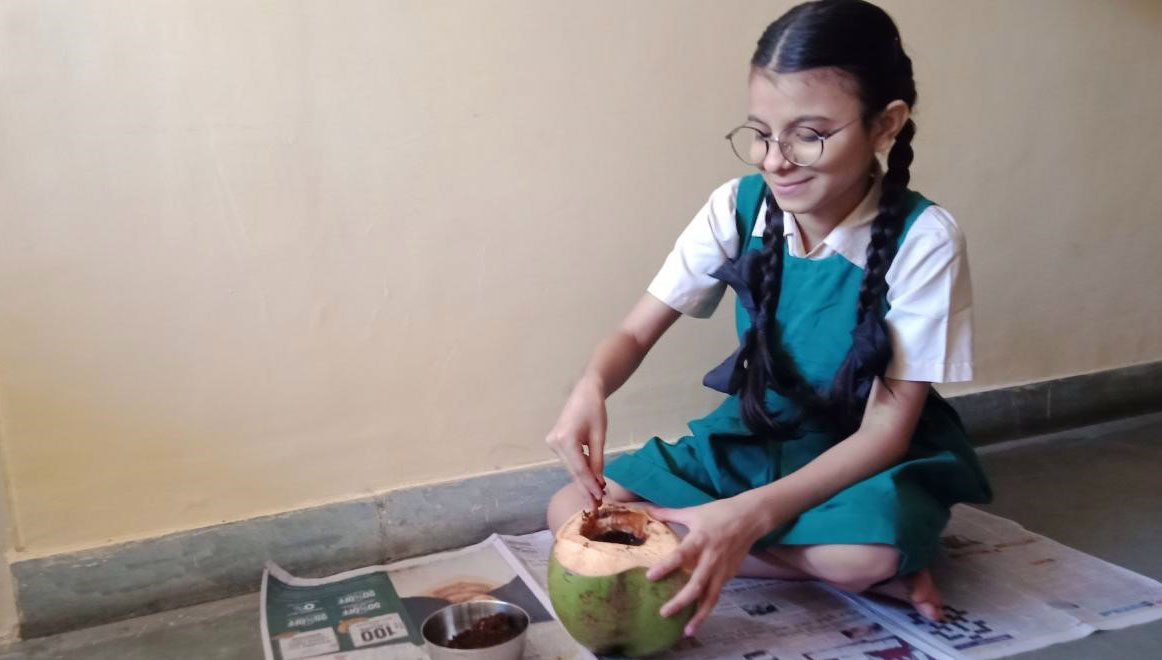 In India, National Science Day seeks to celebrate science and our environment. National Science Day is celebrated on 28th February in honour of the renowned physicist Sir Chandrasekhara Venkata Raman and his discovery of the Raman effect. In 1928, Raman discovered an effect wherein deflected light changes amplitude and wavelength when light sources pass through transparent materials. He was subsequently awarded the Nobel Prize for Physics in 1930.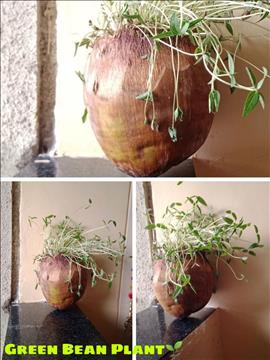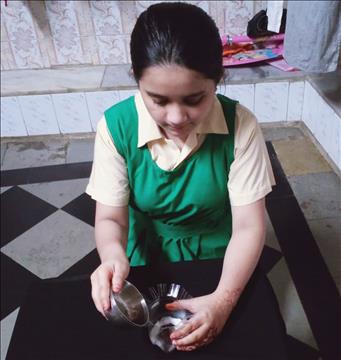 The Interact Club at the Diamond Jubilee High School for Girls (DJG), Mumbai, managed by the Aga Khan Education Service, India (AKES,I), celebrated National Science Day alongside the Rotary Club of Bombay Metropolitan on the theme of Sustainable Development. AKES,I schools aim to teach students about the environment through both the curriculum and co-curricular activities, an objective that DJG staff and students have embraced.
DJG seeks to create mindful stewards of the Earth and inspire active citizenship among its students. This approach has been recognised in the accolades that the school has received. In the Times School Survey 2020, DJG was ranked twelfth among more than 2,500 Maharashtra State Board Schools across Mumbai.
Along with their mentor Ms. Taqdees Pathan, the Interact Club – or "Interactors" – planted saplings using biodegradable and upcycled materials such as coconut shells, eggshells, watermelon rind, paper ice cream cups and cotton. The Interactors grew plants at home and encouraged their peers by sharing their experiences. Ms. Sufi Husein Khakoo, a Club member, remarked, "Trees are our best friends. The food we eat and the air we breathe is only possible because of them. To celebrate this day, I sowed a seed in a coconut shell and nurtured it to life. As the seed began to sprout and became a sapling, I felt proud to have contributed in this small yet significant manner to the environment. Each day, as I look at the sapling, my resolve to upcycle and protect the environment is strengthened."
Ms. Zoya Khan, the Secretary of the Interact Club stated that "A journey of a thousand miles begins with a single step, and so my contribution is a step towards upcycling. We are very happy to be a part of this activity and we are looking forward to many such nature-related activities."
Ms. Pathan added, "It was an initiative to help students think differently about growing plants in things other than pots. It was done with the aim to help students find aesthetic alternatives to biodegradable waste."
Historically, issues concerning the environment and climate change have been at the forefront of AKES,I's initiatives. Events like the Walkathon 2020, in which almost 2,000 students, parents, alumni and environment enthusiasts participated, helped to bring awareness about climate change and its impact on our lives.
In 2020, AKES,I schools won more than 20 awards, some under the categories of Ecology and Environment Awareness and Nature-Friendly Preschools. AKES,I was also ranked India's eighth most respected education brand.
Photos (top to bottom):
- Interact Club members grew plants at home and Grade 9 student, Ms. Deesha Sunil Chauhan, planted a sapling in a coconut shell.
- Ms. Deesha Sunil Chauhan's green bean plant.
- Grade 8 student, Ms. Kaneez Fatima Mohammed Javed Tinwala, planted saplings using a soil-less plantation technique with cotton.