We are made of star stuff!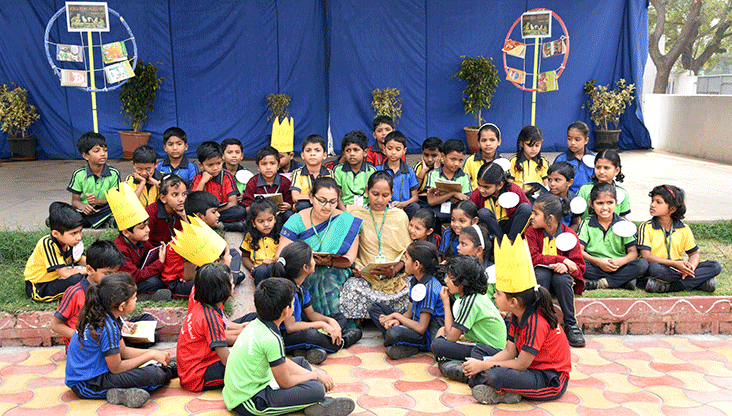 "The most important thing we can learn - or teach - at any School - in a world of perpetual change - is the ability to go on learning." His Highness the Aga Khan (Kenya, 2011)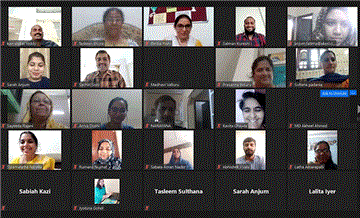 As the coronavirus pandemic closed schools and the world watched in dismay, students experienced grim uncertainty due to the havoc created by the virus. At Aga Khan Education Service, India (AKES,I), this kick-started a 'thought genesis' to optimise student learning during the pandemic. Each of our network schools became opportunity zones where strategies were shared to ensure learning continuity.
Our teachers remained unfazed and continued to upskill at a rapid pace, as learning assumed a new avatar. To keep learning alive they created almost 1,200 primary grade lesson plans for English and Math and nearly 200 audio books! Each teacher worked an astronomical number of hours researching, creating and curating resources best suited for the synchronous and asynchronous modes of learning. Often teachers worked late into the night, or into the early hours of the morning to create learning opportunities with that special spark. Divya Reddy, a Grade 4 Lesson Planner from Little Star High School in Adilabad echoed this sentiment. "Lesson planning is an essential vitamin for a teacher's effectiveness in the classroom," she said. "Creating the lesson plans and befriending the thought process has helped me [to positively] impact a child's learning [process]."
Luluva Rajkotwala, a teacher at Diamond Jubilee High School in Mumbai, shared her experience of working on the audio books. "Creating audio books was an enriching experience. Each day, a new story unfolded, and I was swept away in the wonders of it," said Ms. Rajkotwala. "More importantly, it was special to know that each word pronounced and intonated with precision would bring the student one step closer to comprehending the text."
Instead of hindering our schools' efforts to enrich students' lives through quality education services, the pandemic motivated our teachers to provide students with a safe, supportive and collaborative environment. In June 2021, AKES,I organized a "Gratitude Gala" to celebrate this mammoth effort. The event was held in recognition of the significant amount of work done by the teachers. Each teacher was presented with a certificate to acknowledge their work and contribution.
AKES,I recently ranked amongst the country's top 10 most respected education and early childhood education brands. Our teachers and staff members have been working around the clock, learning all the time, to ensure that students continue to receive a quality education during the pandemic. The gala was a small gesture to highlight the tenacity of the stars in the AKES,I family. They have proved that if we support our peers across our schools, we will make a difference to every student's journey, one lesson at a time.
Photos (top to bottom):
-
Ms Divya Reddy from Little Star High School in Adilabad during celebrations for World Read Aloud Day (photo taken prior to COVID-19)
-
AKES,I teachers participating in the Virtual Gratitude Gala on Zoom