Alumni of the Aga Khan Hostel, Hyderabad, reflect on the hostel's impact on their lives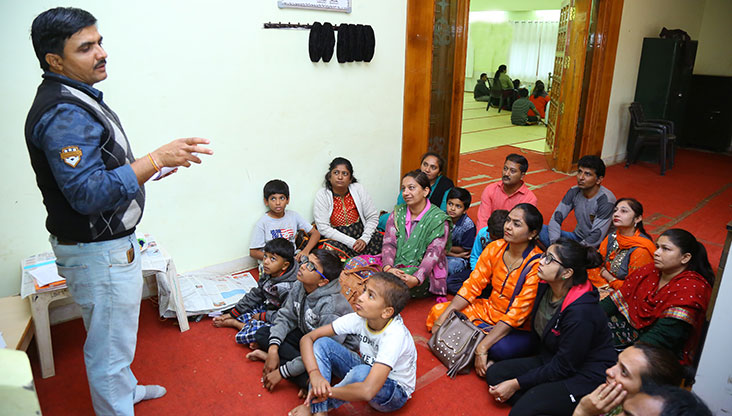 The Aga Khan Hostel, Hyderabad (AKHH) strives to provide students coming from the underserved regions of India with a safe residential environment, academic, co-curricular and socio-emotional support, and appropriate guidance in various aspects of life.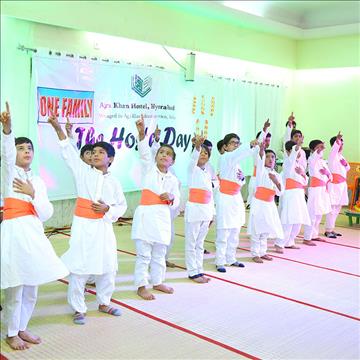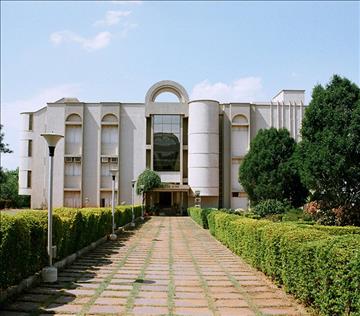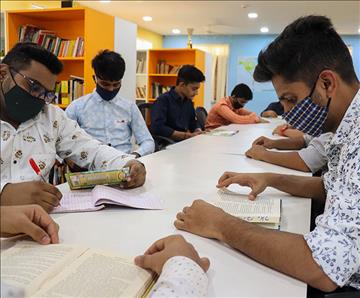 The hostel is managed by the Aga Khan Education Service, India (AKES,I), which is ranked amongst the country's top 10 most respected education and early childhood education brands. Since its establishment in 1955, the hostel's extensive reach, progressive programmes and emphasis on inclusivity have created a lasting impact on its students and the communities it serves.
The hostel's dorm parents - teachers trained in critical areas, including community life, interpersonal skills and health and safety - have demonstrated commendable work in the holistic development of thousands of students through pastoral care, quality educational support and exciting recreational activities. Today, 130 AKHH students are supported by nine dorm parents to develop the knowledge, skills and values needed to become contributing members of a pluralistic society.
The hostel's mission, in alignment with that of AKES,I, is to enable many generations of students to acquire both the knowledge and the essential wisdom, to balance that knowledge, and enable their lives to attain the highest fulfilment. As such, AKHH's offering includes daily tutoring, access to an IT-enabled library, indoor and outdoor recreational activities, sports coaching and field trips.
Leadership workshops at the hostel encourage students to harness the power of teamwork and to thrive in a competitive environment. According to Aliya Parveen, Head of Hostel, "The hostel augments [students'] academic performances through foundation courses for core subjects, subject matter sessions by academic experts, theme-based activities for understanding subject concepts, field trips and-curricular [activities]". The hostel also welcomes diversity and celebrates multi-cultural events and festivals, such as Ganesh Chaturthi, Ramadan and Eid-ul-Fitr, Christmas, the birthday of His Highness the Aga Khan and Diwali.
With the help of the Aga Khan Education Board (AKEB) India, AKHH arranges career programmes for students to explore future professions based on their aptitudes and interests. The AKEB's Rise and Trendsetter Programme are two such programmes designed to support students in their career development. AKHH alumnus Nuruddin Samnani reflected on the impact of these programmes as a student. "2009 was a life-changing year for me. During that year, AKESI conducted the career guidance programme…and evaluated my interests and abilities. I decided to pursue Chartered Accountancy," explained Samnani, aged 29, who graduated from Grade 10 in 2009 and has now achieved his dream of becoming a Chartered Accountant.
Other alumni acknowledged AKHH's efforts in supporting them with their holistic development across areas such as academics and sports, and appreciated the many opportunities to explore computer science, data analytics and other advanced programs. One such alumnus is Rinkesh Virani, age 28, who completed his Bachelor of Technology (B.Tech.) in Mechanical Engineering from the India Institute of Technology (IIT), Madras, and now works at HyperVerge, as a Key Account Manager. Rinkesh said, "All of my achievements were possible because of the environment I grew up in at Aga Khan Hostel. The excellent education, facilities and mentors made me what I am today and I will be indebted forever to all [those] involved in my journey. Thank you, AKHH!"
Photos (top to bottom):
- Orientation for parents at the Aga Khan Hostel (photo taken prior to COVID-19).
- Students performing a dance during a celebration attended by parents and other guests (photo taken prior to COVID-19).
- The building of the Aga Khan Hostel.
- Facilities at the hostel include an IT-enabled library.