Your voice matters: Powering imagination through stories and monologues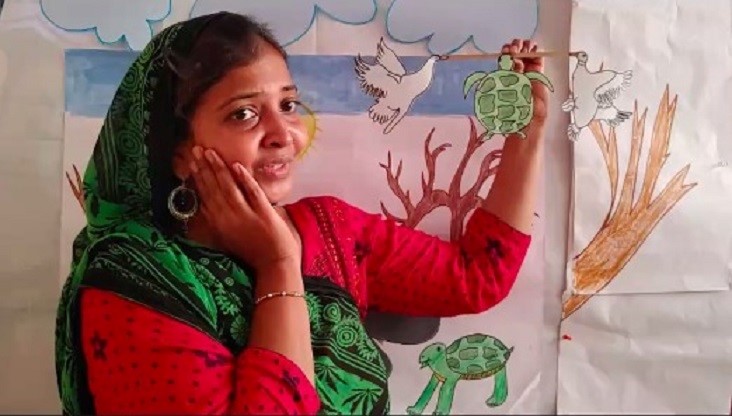 "The tongue can paint what the eyes can't see". Chinese Proverb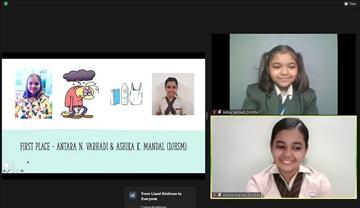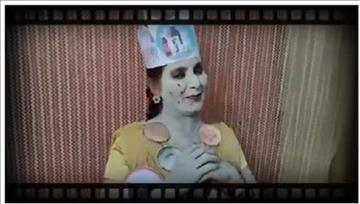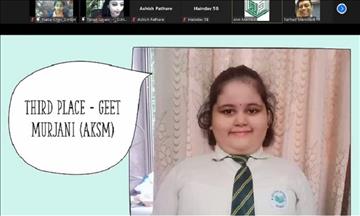 Our voices are more than just a conduit for words; they are a powerful instrument that can help us to express passion and excitement, share ideas, thoughts and stories and inspire and transform lives. As one of the most linguistically diverse countries in the world, India carries a rich tradition of folktales, fables and fairy tales that have been kept alive through the power of imagination and narration.
In January 2022, Aga Khan Education Service, India, held its second Virtual Storytelling and Monologue Competition across its network of eight schools. Themed around Indian folktales and fairy tales, grades 2 and 3 students explored the treasure trove of India's rich cultural heritage, and shared fictional stories of characters including wise tortoises, hardworking donkeys and talking pots! Students in grades 4 and 5 delivered monologues, adopting the guise of a social problem and solution, a bar of chocolate, their favourite cartoon character and more. Looking beyond the popular Prince Charming fairy tales, students discovered wisdom and culture by using stories that had relevance to their daily lives. One parent, Mrs Shweta Sharma from the Aga Khan School,
Sidhpur, remarked: "My daughter Bhavya learnt about inner beauty as she narrated the story of The Proud Butterfly. I am grateful to her teachers for encouraging her and giving her the opportunity to participate in meaningful competitions like these in her formative years."
Through monologues, students educated audiences on pertinent issues facing the world today. Characterising and speaking in the voices of inanimate objects such as plastic and garbage, or feelings such as stress, each performance served as a call to action. One grade 5 student, Naba Khan, from the Diamond Jubilee High School, Hyderabad, said: "I loved speaking in the voice of 'plastic' for my monologue performance. Creating the script, rehearsing and shooting the video with my mother's help taught me some real-life skills. It made me more confident and helped me overcome my shyness. I thoroughly enjoyed speaking my heart out, as it felt like my voice mattered."
Teachers demonstrated their creativity in the virtual awards ceremony for the competition through shadow puppetry and delivering their own monologues on creative topics. Two teachers from the Diamond Jubilee High School, Mumbai, Anita Dhamsam and Anam Mansuri, commented: "It was challenging, yet deeply satisfying, to perform a light dance [using shadow puppetry]. The level of detail and attention we required for this performance helped us hone our skills further. Taking a cue from us, our students felt motivated and excited to take risks and experiment with different mediums, as we did."
The Storytelling and Monologue Competition encouraged students to explore their imagination whilst helping them to connect their past and present, learn about the effectiveness of using meaningful language and understand that each person's voice matters and makes a difference.
- Khusbuben Momin, a primary teacher at the Aga Khan School, Sidhpur, animatedly narrated the renowned Indian folktale The Tortoise and the Goose.
- Antara Varhadi and Ashika Mandal, grade 5 students at the Diamond Jubilee High School, Mumbai, won first place in the monologue component of the competition by giving a voice to depression and plastic.
- Hameeda Fakrani, a primary teacher at the Little Star High School, Adilabad, enthralled the audience with her monologue as a 'pesky pimple'.
-

Geet Murjani, a grade 3 student at the Aga Khan School, Mundra, won third place in the storytelling component of the competition with her narration of the traditional tale The Cracked Pot.