Aga Khan Schools celebrate Class of 2022's IB results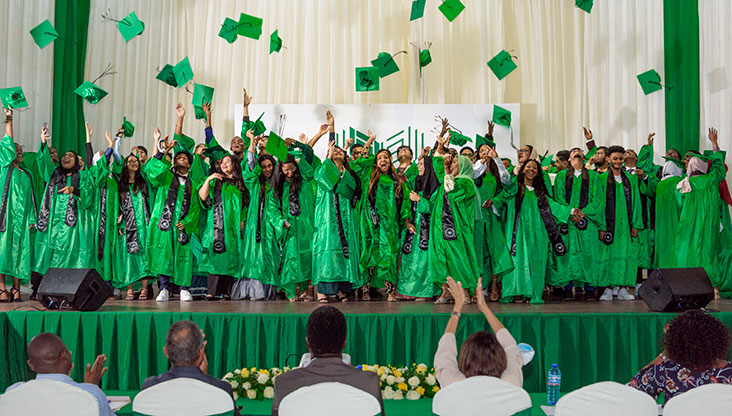 The Aga Khan Schools (AKS), an agency of the Aga Khan Development Network that brings together the Aga Khan Education Services and the Aga Khan Academies, is celebrating its Class of 2022 and the impressive results they received in their International Baccalaureate (IB) Diploma Programme (DP) studies this year.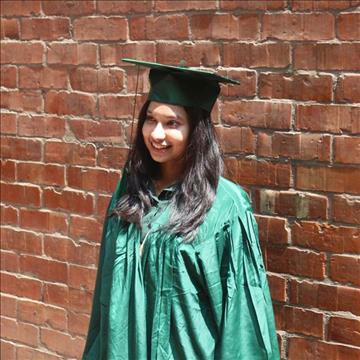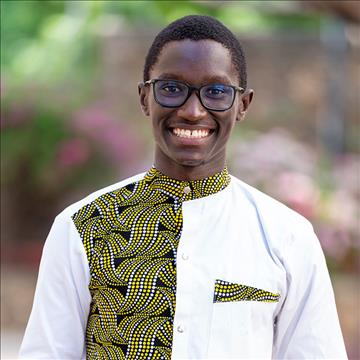 In addition to receiving outstanding results, over 20% of students across the six schools offering the IB DP scored an impressive 38 points and above out of a total of 45 points.
Although all AKS IB students undertook much of their DP journeys through online learning, they accomplished tremendous results, surpassing the IB global average of 32 with a combined average of 33.1. Most notably the Aga Khan Academy Mombasa in Kenya and the Aga Khan Mzizima Secondary School, Dar es Salaam in Tanzania achieved an average of 34.8 each, which is well above the IB global average of 32. The Aga Khan Academy, Nairobi in Kenya and the Aga Khan High School, Kampala in Uganda both achieved an average of 33.3, and the Aga Khan Academy Hyderabad in India and The Aga Khan School, Dhaka in Bangladesh attained an average of 30.6 and 32.9, respectively. These results display the students' resilience amid adjustments to assessments and learning caused by the pandemic.
Many graduates from The Aga Khan School, Dhaka and the Academies in Hyderabad and Mombasa consistently receive a bilingual diploma from the IB, which is given to students who have successfully completed two DP language and literature courses. These bilingual diplomas resonate with the Academies' mission to create homegrown, ethical young leaders who will help create a better and more peaceful world marked by empathy and pluralism.
"The bilingual diploma promotes homegrown leadership, command over the native language, which helps to have a smoother understanding of relationships, cultural contexts and local issues, and it develops empathy, compassion and respect for others," said Karuna Arya, the head of department for Hindi at the Aga Khan Academy Hyderabad.
Tasnima Tahsin Proma, Class of 2022 from The Aga Khan School, Dhaka, received a bilingual diploma and will be attending the University of California, Berkley this September. Tasnima sees this achievement as something she will not only be able to use in her future when she returns to Bangladesh, but also when she attends university.
"Looking back, pursuing a bilingual diploma was the wisest choice I could have made since it proved to be advantageous in numerous ways," Tasnima said. "I needed to be proficient in both languages if I intend to pursue a bachelor's degree in the United States, with the goal of acquiring so much knowledge that I could later serve my own nation. The bilingual diploma is my first step to acting as an intermediary in pushing the limits of financial advancement for Bangladesh. Fluency in Bengali will not only help me support the people of my country, beginning with my own local community, but it will also keep me connected to my roots in the midst of a completely foreign environment."
Jeremy Michoma, Class of 2022 from the Academy in Mombasa, was one of the top scoring students in his cohort and will attend Princeton University in the United States this September. Although he is moving thousands of miles away from his home, Jeremy said he will always carry the values and knowledge he was taught at the Academy, which encouraged him to reach his potential and beyond.
"At the Academy, I met outstanding faculty and like-minded peers who were not only ambitious and talented but also approachable in times of need," Jeremy said. "The intrinsically collaborative environment made it conducive for me to do way more than I had imagined was possible. The Academy instilled in me a spirit of compassion that I will carry with me into the future."
Along with the various opportunities and extracurricular activities provided to the students, the schools' IB programme opens doors for its students to attend the top universities and colleges locally and around the world. After pursuing their higher education, many AKS graduates return to their home country to contribute to improving the quality of life for others in their country and communities.
This year's graduating cohort received admission offers to prestigious universities including the London School of Economics and Political Science, Georgetown University in Qatar, the University of Oxford, Concordia University, Dartmouth College, Brown University, Cornell University and many more. In addition, the Class of 2022 have been awarded numerous scholarships to attend some of these universities, with the Academies in Mombasa and Hyderabad receiving over $13 million in scholarships.
These accomplishments and more would not have been possible without the continuous dedication, hard work and support from the teaching and school staff, who accompanied all these students each step of the way during this difficult year, and the years prior.
On behalf of the Aga Khan Schools, we would like to offer our congratulations to every student in the Class of 2022 and wish them the best of luck in all their future endeavours.
The Aga Khan Mzizima Secondary School, Dar es Salaam's Class of 2022 celebrating their graduation.

Tasnima Tahsin Proma, Class of 2022 from The Aga Khan School, Dhaka.

Jeremy Michoma, Class of 2022 from the Aga Khan Academy Mombasa.