Aga Khan Schools Model United Nations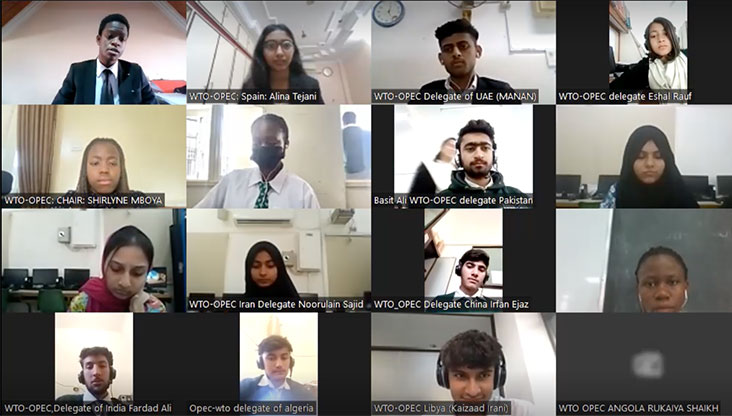 From 24-25 November, the Aga Khan Schools (AKS) hosted its first-ever Model United Nations (MUN) conference with over 130 students from across AKS in attendance, along with prominent guest speakers.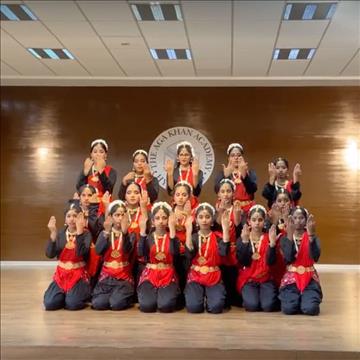 "My experience was surely something I never saw coming," said Grade 10 student Ruhee Jivani from the Aga Khan High School, Kampala. "I was able to get out of my comfort zone and put on the coat of an everyday member of the United Nations."
During the conference, students from India, Kenya, Pakistan, Tanzania and Uganda in Grades 9-12 virtually worked together to solve different topics related to international relations, while enhancing their public speaking, research, debating and writing skills.
"Taking part in the first AKS MUN was very enriching for me," said Grade 9 student Kaizaad Irani from the Aga Khan Academy Hyderabad. "Debating with people I'm not familiar with was a great experience as it helped me improve my debating skills. Not only that, participating in this event helps bring out your own skills and the skills you learn from school. We also got to form bonds with peers from around the world, which also helped me learn their ways of debating."
The highlight of the conference was its guest speakers during the opening and closing ceremonies, Kanta Singh and Albie Sachs, respectively. Ms Singh is the deputy country representative for the United Nations Women India with over 25 years of experience in the management of development programmes for women. She has worked with national and international organisations to promote women in sports, politics and the formal economy. Mr Sachs is a writer, human rights activist, lawyer and former judge appointed to the first Constitutional Court of South Africa by Nelson Mandela. A majority of Mr Sachs' work involves defending people charged under the racial statutes and repressive security laws of Apartheid, which led to him being detained twice and later exiled. Both speakers discussed their experiences with the students and the importance of participating in MUN. The conference also featured performances by students, which included singing, dancing and miming.
"It was inspiring to see students from different countries debate, really listen to each other, share their ideas and make friends across the continents," said English Teacher Lee Krishnan from the Diamond Jubilee High School, Mumbai.
This inaugural conference is one of the many initiatives held by AKS to promote international understanding, social responsibility and open-mindedness, with many other related initiatives planned for the students throughout the academic year.
Students across the Aga Khan Schools participating in the Model United Nations conference

Students from the Aga Khan Academy Hyderabad and the Diamond Jubilee High School, Hyderabad performing a dance together at the Academy in Hyderabad