Going green at the Diamond Jubilee High School for Girls, Mumbai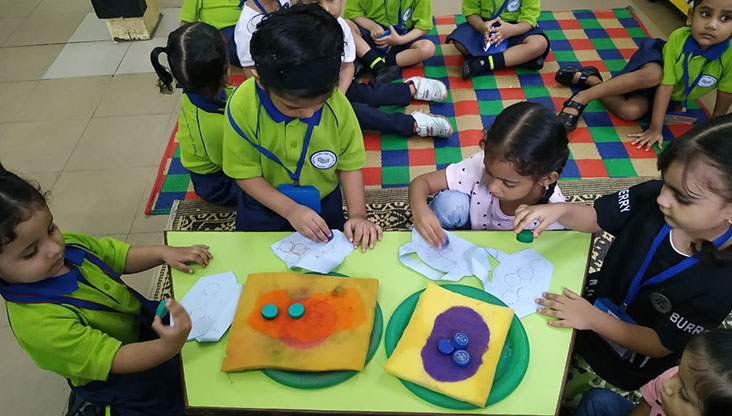 To commemorate Plastic Bag Free Day, the Diamond Jubilee High School for Girls, Mumbai planned various activities across its pre-primary section on 13 July, which also helped raise awareness about the negative impact of plastic on the environment.
The day began with the students watching a video on the adverse effects of plastic waste on marine life, which had a strong impact on the students. Following the video, the students engaged in a discussion with their peers in which they came up with solutions on how to protect the environment and eliminate and replace single-use plastic material in the world.
The nursery students brought banners depicting slogans of 'Plastic Bag Free Day', while in their classrooms they painted messages on bottle caps and paper bags. In the junior KG section, the students were asked to bring cloth bags, paper/steel straws and paper bags. The students discussed why they should start replacing plastic items with more sustainable materials, such as cloth or paper bags and paper or steel straws. Whereas in the senior KG section, the students made paper bags and wrote slogans to encourage the usage of plastic-free items. All students across the school enjoyed the activities and learned a lot about being environmentally conscious to protect our planet.
"My daughter made a paper bag in school, and she was very excited as she had made it herself," said Umama Qureshi, a parent of a student at the school. "She told me that we should always use paper or cloth bags. I am happy that my daughter is learning and enjoying such activities."