A night under the stars with the Diamond Jubilee High School, Mumbai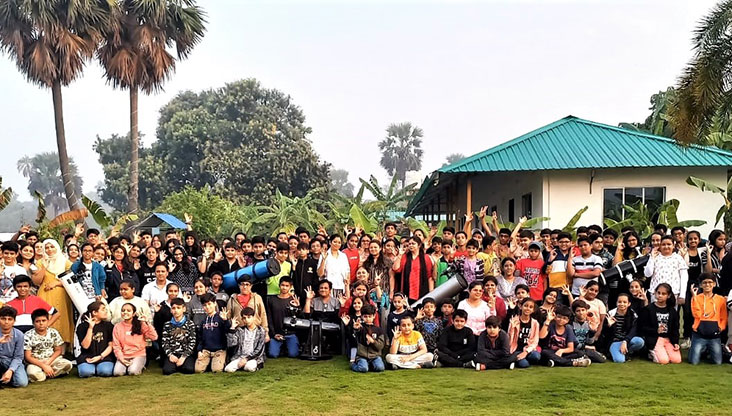 On 26 March, over 100 students from Grades 5-9, accompanied by teachers, from the Diamond Jubilee High School, Mumbai spent a night outdoors to learn more about astronomy.
In collaboration with Arc Educators, an organisation dedicated to teaching astronomy to students aged 11-18 in India, the camping trip was held in an open field in Dahanu, Maharashtra. This helped the students to gaze at the clear night sky as the field is far from the city and any artificial lighting. During the camping trip, the students learned about constellations, stars, how to identify constellations and stars, galaxies, planets and much more. They also learned about well-known astronomers, such as Hipparchus, Abd al-Rahman al-Sufi, Claudius and Ptolemy.
"It was a new start to study astronomy that I enjoyed," said Grade 8 student Abdul Qadir Lakdawala.