Aga Khan Nursery School, Mombasa hosts virtual brain development workshop for parents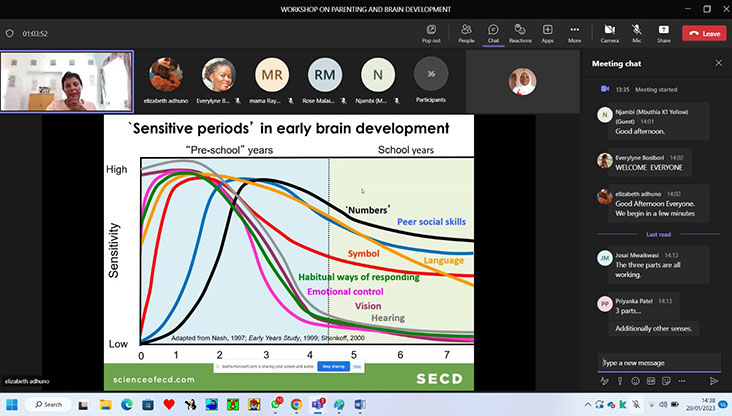 The Aga Nursery School, Mombasa organised a virtual workshop on brain development for its parents on 20 January.
The workshop was led by Mrs Rosmina Gokrani, who currently coordinates the "Ages and Stages" development milestone screening programme at the Aga Khan University's Brain and Mind Institute. During the session, parents were able to learn about how brain development is a lifelong process and the impact the environment can have on it.
This workshop was an eye-opener to many parents and helped illustrate why child development, particularly from birth to five years, is important to care for to ensure a healthy life for children.
"The environment and attention you provide shapes your child's brain development for life," remarked one parent on what they learnt from the workshop.