Sports Day at the Aga Khan Nursery School, Kisumu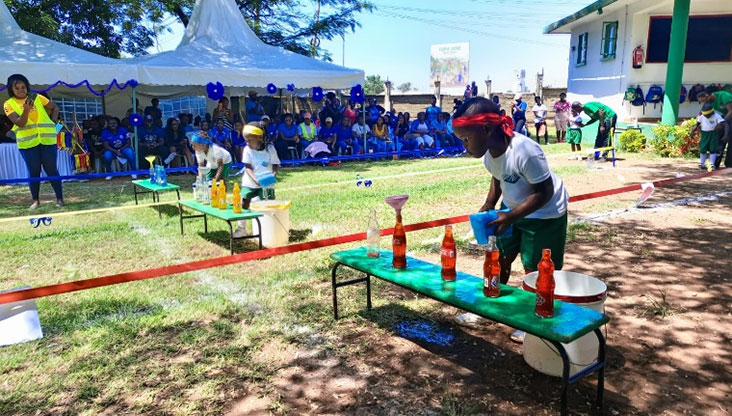 On 19 April, students, parents and teachers at the Aga Khan Nursery School (AKNS), Kisumu engaged in fun activities during the school's annual Sports Day.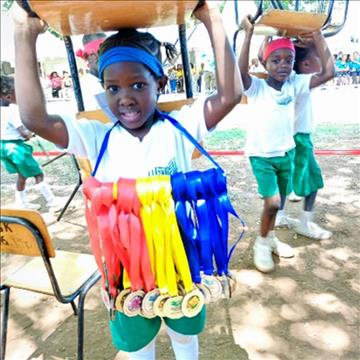 The event, which was also attended by County Executive Committee Member for the Department of Sports, Culture, Gender and Youth Affairs Ms Beatrice Odongo, aims to highlight the importance of sports and being physically active. It also provides the students with an opportunity to showcase the skills they have mastered in their physical education classes.
"Our curriculum teaches the students about various sports and nurtures their talents, while also helping them develop social skills, such as teamwork, leadership, how to handle conflict and much more," said AKNS, Kisumu Head Teacher Benter Bolo.
Overall, the students enjoyed the activities during Sports Day, along with the parents who attended the event.
"[The] teachers are so passionate about what [they are] doing," said a parent of a student. "Thank you, [teachers] for the good work!"
Students participating in the Sports Day

Student holding the medals for Sports Day