Aga Khan High School, Kampala teacher earns Outstanding Educator Award from the University of Chicago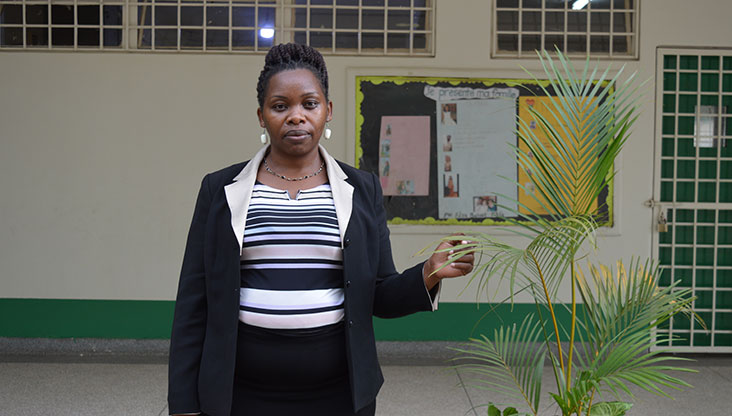 In August 2023, Aga Khan High School (AKHS), Kampala teacher Norah Zansanze received a prestigious award which recognises excellence in teaching.
Each year, newly admitted University of Chicago (UChicago) students are asked to nominate high school teachers who played a significant role in their educational journeys. For three decades, UChicago's distinguished award has recognised teachers around the world who inspire, challenge and positively impact their students' lives.
Ms Zansanze, who started teaching at the AKHS, Kampala in 2017, credited the school for its "unwavering support and encouragement" and collaborative culture. This encourages teachers to design more effective and engaging lessons by sharing best practices.
"The school's commitment to creating a nurturing and empowering environment for both educators and students played a pivotal role in my success," she said. "[This award] highlights the positive influence teachers can have on their students' lives and reinforces the value of education in society."
The entrepreneurship, economics and commerce teacher said she is humbled by this award, which she views as a tribute to "the collective dedication of the entire teaching community." She said her desire to shape young minds was inspired by her own teachers, whose "selflessness and dedication" had a profound impact on her life.
According to Ms Zansanze, part of being a good teacher is fostering an inclusive environment "where students feel safe to express themselves without fear of judgement". This includes encouraging students to celebrate diversity by having open discussions and teaching them to respect differing opinions.
Ms Zansanze also praised the school for offering ample professional development opportunities such as seminars, workshops and conferences. Additionally, she commended the access to resources and facilities that cater to the individual learning needs of her students.
Ms Zansanze shared some words of wisdom for aspiring teachers.
"Recognise that your role as a teacher extends beyond academics," she expressed. "Offer mentorship and guidance [and] help them build resilience and self-confidence. A safe space [will] empower students to explore their potential freely."
Congratulations to Ms Zansanze for this accomplishment!