Diamond Jubilee High School, Hyderabad's young karate prodigy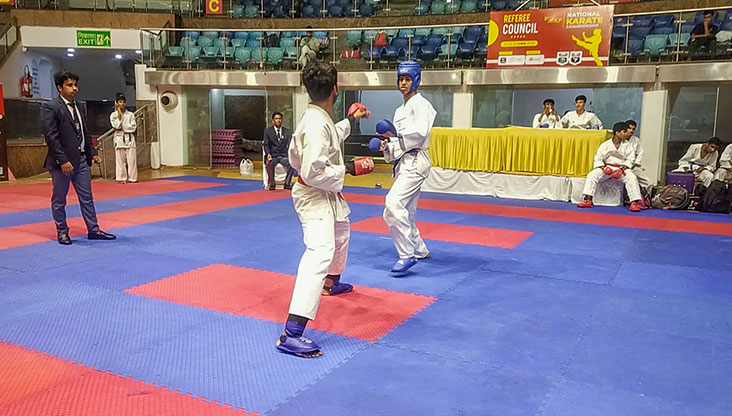 Meet the Diamond Jubilee High School (DJHS), Hyderabad's young karate prodigy, Grade 10 student Mohammed Shareef, who won a silver medal at the 31st All India Karate Federation (AIKF) Karate-Do National Level Championship. This remarkable feat highlights Mohammed's exceptional talent and dedication, who began his journey under the expert guidance of Mr Balaji at DJHS, Hyderabad.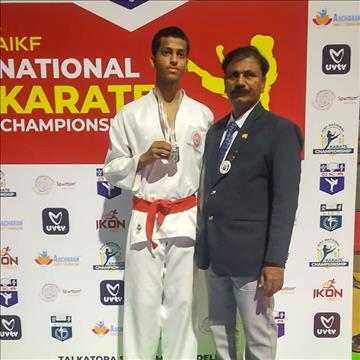 "When he first joined our dojo, his enthusiasm and dedication to learning were evident," Mr Balaji said. "His work ethic and commitment to the art of karate has set him apart as a standout student. Mohammed's karate skills have grown significantly. His technique, precision and understanding of the art have all improved immensely. He consistently demonstrates exceptional discipline, focus and perseverance during his training sessions. His dedication to honing his skills is a testament to his passion for karate. I congratulate Mohammed on his outstanding achievement and continuous progress in karate."
From a young age, Mohammed showcased immense potential and passion for martial arts. His relentless practice and unwavering commitment transformed him into a force to be reckoned with in the world of karate. At the 31st AIKF Karate-Do National Level Championship, he impressed his competitors and the audience with his extraordinary abilities. The event, which brought together the country's finest karate practitioners, served as a platform for the Grade 10 student to demonstrate his agility, precision and unmatched focus.
"Receiving the silver medal in this championship fills me with an overwhelming sense of pride and joy," Mohammed expressed. "It stands as a testament to the countless hours of dedication, unyielding determination and unwavering hard work that has brought me to this point. I want to extend my heartfelt appreciation to my coach, Mr Balaji, who has been the guiding light on this incredible journey. Without his continuous support and guidance, I would not be standing here today. I'm proud of this achievement and excited about the future."
Mohammed's achievement not only brings pride to the Diamond Jubilee High School, Hyderabad but also to his instructors, peers and family. It marks a significant milestone in his journey as a martial artist and serves as an inspiration to aspiring karate enthusiasts nationwide. With the unwavering support and belief in his abilities from his instructors, Mohammed has a promising future in the world of martial arts.
Mohammed Shareef during his karate match.

Mohammed winning his silver medal.