Aga Khan School, Sidhpur's commitment to nurturing the leaders of tomorrow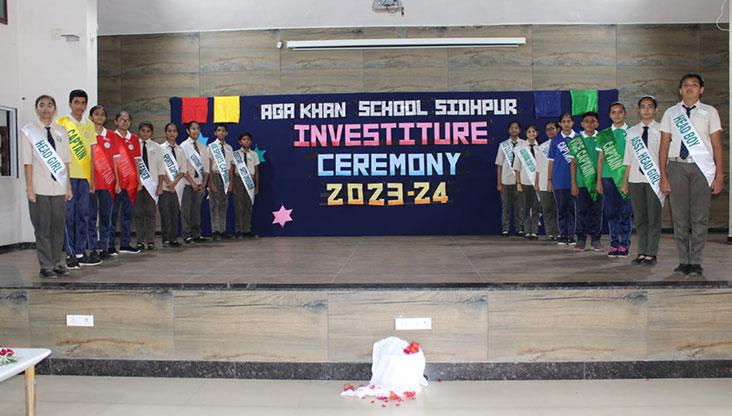 On 10 August 2023, the Aga Khan School (AKS), Sidhpur, hosted an investiture ceremony to officially welcome students into the student council body, demonstrating the school's commitment to nurturing leadership and character. With its impressive and solemn atmosphere, the ceremony not only acknowledged but also fostered a sense of pride and duty among the recipients.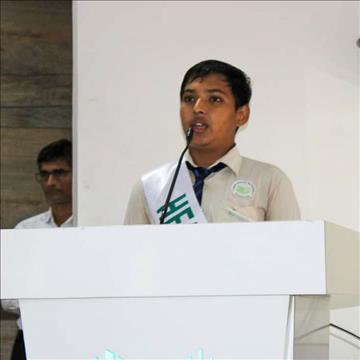 The event began with Principal Mr Chandan Sharma extending a warm welcome to the chief guest, Dr Amirali Momin, the convenor for AKS, Sidhpur and all participants. The chief guest addressed the students, talking about the significance of the investiture ceremony and congratulated the newly elected student council members for their democratic election. He emphasised the importance of leadership and provided the students with a clear understanding of their responsibilities as council members. He also reminded them of the importance of adhering to school regulations and fostering disciplined behaviour. The students were also encouraged to embrace the habit of reading regularly to nurture their intellect and character.
After the speech, the members of the student council were adorned with sashes and badges, signifying their designated roles. The badges were affixed to their uniforms, and the sashes were draped by the chief guest, the principal and the section heads. This symbolic gesture marked the official transfer of authority and responsibility to the student leaders.
A significant part of the ceremony involved the newly appointed student council members taking an oath to commit and fulfil their roles to highest level. The school head boy and head girl then delivered insightful speeches on the essence of leadership and their aspirations for the school.
"I am thrilled to be a part of the student leadership," Head Boy Devang Patel expressed. "My dedication to the duties and responsibilities as a member of the student council shall always remain a top priority for me."
Head Girl Saniya Kanani also expressed her excitement and gratitude.
"I extend my heartfelt gratitude to the Aga Khan School, Sidhpur for entrusting me with the role of apex leadership in the student council," she said. "I am committed to giving my utmost as a leader."
The ceremony concluded on a joyous note, with students brimming with excitement and pride. The collaborative efforts of the entire school community were acknowledged for their role in fostering leadership qualities and character development among the students.
Group photo of the new student leadership.

Head Boy addressing the audience.