Aga Khan School, Chitravad roars for tiger conservation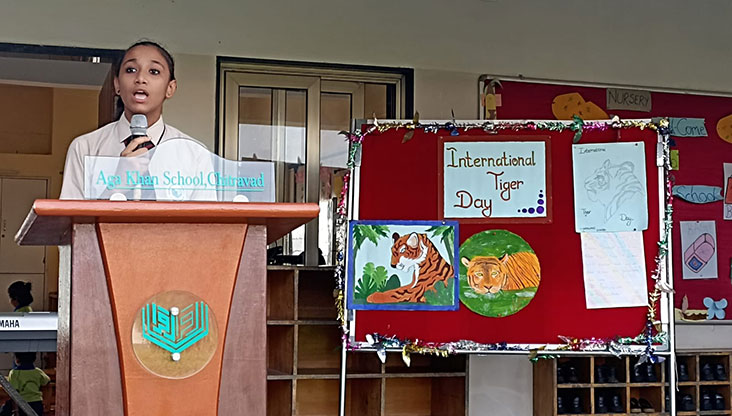 Nurturing a deep love for animals, the students at the Aga Khan School (AKS), Chitravad demonstrated their unwavering commitment to tiger conservation by orchestrating an awareness programme to mark International Tiger Day on 29 July 2023.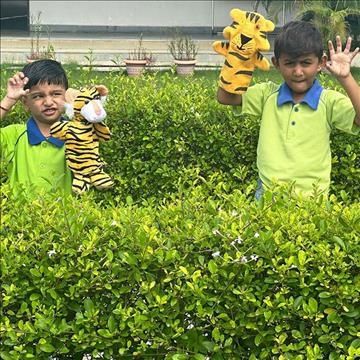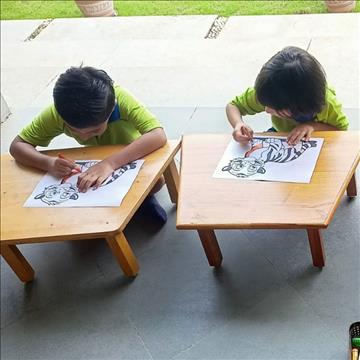 The event revolved around the students sharing their knowledge among peers and the local community, taking advantage of the school being near the Gir National Park. As passionate conservation enthusiasts, the students immersed themselves into insightful discussions prior to the event, illuminating the precarious situation of the tiger population in India, the country's national animal. They called for immediate and collaborative efforts to ensure the protection of these animals and created "Save the Tiger" posters to spread awareness.
The event was officially opened by Mr Virendra Solanki, the co-curricular activity teacher in-charge, and Mr Vipul Shethia, the morning assembly teacher in-charge. The day-long programme featured a diverse range of presentations, each reflecting the different views of tiger conservation. Even the budding scholars of the pre-primary section participated eagerly, creating vivid tiger portraits. The students' impressive research, creativity and dedication left a lasting impact on the audience. All grade levels, along with teachers and staff, actively engaged in interactive sessions after each presentation, demonstrating their desire to deepen their knowledge about protecting tigers.
Grade 9 student Jasmine Raviya presented on 'The Significance of Tigers'. She not only delivered an eloquent speech but adorned her message with impactful placards echoing the 'Save the Tigers' sentiment. Another Grade 9 student, Nihal Vithalani, shared his perspective on the subject, 'Tigers: A Comprehensive Outlook'.
"We hope that by spreading awareness and educating our peers, we can collectively work towards securing a better future not only for tigers but all endangered species," he highlighted in his speech addressing staff and students.
Following suit, Grade 9 student Aafreen Padaniya stepped forward, delivering a speech on 'Preserving Tigers: A Call to Action'. Her discourse likened previous speeches on the essence of safeguarding these majestic creatures from extinction.
The awareness programme culminated with the entire school community coming together and firmly pledging their support for tiger conservation initiatives. The students' proactive involvement not only demonstrated their passion for safeguarding tigers but also underlined the potential for positive change inherent in the younger generation.
By nurturing such awareness and empathy, the Aga Khan School, Chitravad has sown the seeds for a more compassionate future, ensuring the survival of our planet's invaluable wildlife.
A Grade 9 student delivering a speech.

Students with tiger puppets.

Students colouring tigers.