The Aga Khan Nursery School offers the East African Common Curriculum. The program is designed to help children develop physically, intellectually, socially, and emotionally.
Activities based on the curriculum are planned to ensure children enjoy their initial years of schooling and are provided with the solid foundation necessary to transition smoothly to the primary level. Child-centred activities are integrated within the curriculum to help children learn about the environment, speak and read well, and write and draw using their imagination.
The daily schedule of every class consists of activity time, large group time, storytelling and free play. Teachers develop the thematic weekly lesson plans with subjects including: Language reading, writing, speaking, math, science, Kiswahili, art and craft, music and movement, ICT, swimming and sports/physical education activities.
Children work in small group activities with different materials such as toys, local and natural materials, puzzles, word cards, books and art materials. Each class has a weekly session in the music room and the library.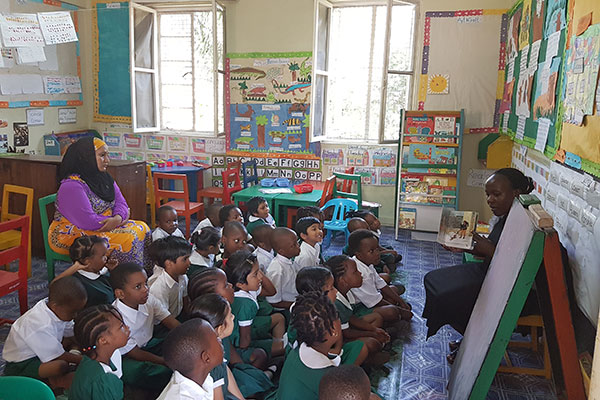 Children also attend field trips, picnics, nature walks, conduct video shows, and have cooking activities once a term. They also participate in planned sports activities every Friday and have free play daily.
All the teaching aids, stationeries, story-books are provided by the school. Parents are allowed to borrow books once a week for their children.