Remote learning for ICT Students in Afghanistan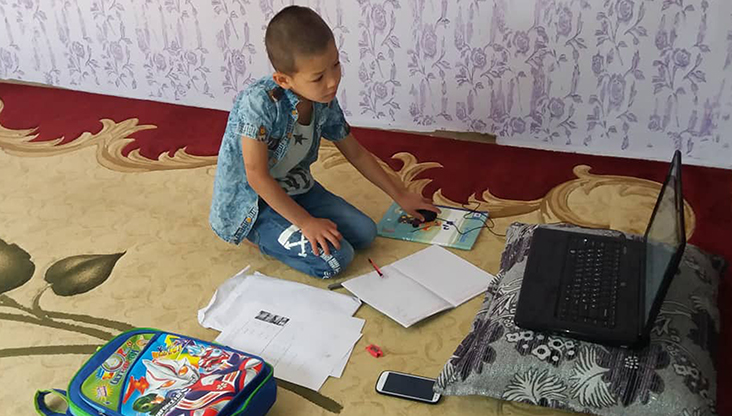 Building digital skills remotely through the International Computer Driving License (ICDL) Foundation programme has enabled Aga Khan Education Service Afghanistan to provide a technology enhanced solution to over 400 students Information and Communication Technology (ICT) students who would otherwise have had to suspend their learning in the face of the lockdown caused by the pandemic.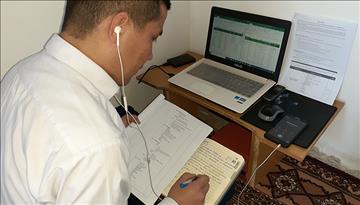 With the emergence of Covid-19, schools across Afghanistan, like many, turned to technology in a bid to reduce disruption to students' education. With effective content development processes and a small team of ICT experts already in-house, AKESA was able to swiftly develop appropriate remote learning modules for these fortunate students who were already engaged in ICT programmes and who had access to computers and the internet at home. Teachers recorded lessons of approximately thirty-minutes which provided theoretical explanations and practical demonstrations on how to use various Microsoft Office Applications based on ICDL benchmarks – ensuring that students had a step-by-step guide that gave them the confidence to continue their learning journey. Each recorded session included a task at the end, which students had to complete in order to test their understanding of the lesson as well as ensuring that the intended learning outcomes were being met.
As well as online learning for ICT students, curriculum materials for core subjects in primary schools, such as Dari, English, Mathematics and Art were integrated into a programme that could be produced on CDs/DVDs and installed on home machines.
The secret to the success of both the remote ICDL programme delivery and the packages of materials accessed by primary students, has been that teachers have remained connected with their students by telephone. AKESA, in partnership with Roshan Telecommunications, provided SIM cards to all their teachers, which enabled 8000 minutes of voice calls and 8000 texts, whilst the students and their parents received 5000 minutes of voice calls and 5000 texts. The Roshan SIM card initiative also facilitates call conferencing where six persons can talk together at the same time. Teachers have taken advantage of this opportunity and have been contacting their students for a minimum of thirty minutes twice a week to ensure that they are safe, healthy and supported in their education.
Speaking about the process and the value of delivering ICDL lessons remotely, Mirwais Nazari from Chamandi Learning Unit said:
"Initially, we had some reservations as to how effectively the teaching theories would work online as opposed to the traditional face-to-face method. Our priority was always to ensure that the recorded lessons were a purposeful experience for the student, in the absence of a physical teacher. It was equally important for us to ensure that the students had access to technology, which is why we distributed SIM cards to all our students. Despite the current conditions, the tutorials are working effectively, and the students have adjusted remarkably well."
The ICT team have also provided peer support to their fellow teachers and staff through webinars and the development of documents menu for the purposes of home based learning, consisting of course outlines, phone delivery orientation packages, assessment tools, phone tracking databases, teaching timetables, guidance for learners, monitoring and evaluation plans, and procedures for implementation.
Reflecting on the support being provided, Arzoo Alamyar from the Dehkhudaidad learning unit said:
"The ICT team have designed an effective home-based [learning] system for those students who have access to computers and telephones that allows teachers to help their students achieve good outcomes. This was all new to me, I had very little knowledge on how I could use technology to connect with the students and create schedules with them. However, the webinars, videos and related documents filled my knowledge gap. I am teaching primary students and also regularly talk to the parents, who are helping teachers to home school their children and ensuring that teachers receive the student's completed work. On the upside, many parents have also advised that they have seen improvements in their children's wellbeing – they seem happy to be gaining more technological skills."
Covid-19 may have created challenging times, but the ICT team have transformed the situation into an opportunity to improve the digital literacy of their ICT teachers, ICT students and their parents; removed stress; and helped to create focus on the process of teaching and learning for teachers and students. Speaking about his experience, Mujtaba Khaliqi, student of the MS Database Application from Chamandi Learning Unit commented:
"It really motivates me to study when I see my friends online; we call each other, we message one another, we study together, everyone is working really hard – this gives me a lot of motivation to study. The technology is really easy to use. If I have any problem or question, I can reach out to my teacher or classmates and learn from their experiences. My classmates and I thrive on solving problems together every day!"
Photo credit: Fatehkhan Haidary (bottom photo)