A Journey into the Mind's Eye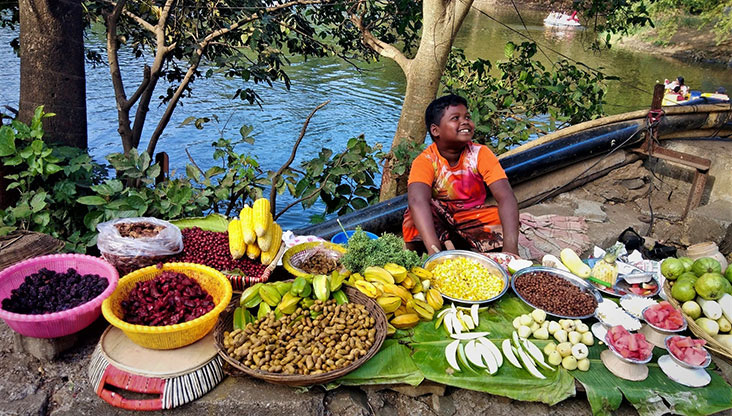 "To me, photography is an art of observation. It's about finding something interesting in an ordinary place. I've found it has little to do with the things you see and everything to do with the way you see them." – Elliott Erwitt
On World Photography Day, which is celebrated on 19th August every year, Aga Khan Education Service, India (AKESI) hosted a photography competition, giving staff the opportunity to use an alternate medium to capture and share their experiences during the pandemic.
This competition gave participants the opportunity to look beyond the worries and uncertainties that they face daily. On winning the Special Merit award, Ms. Imbisath Bano, Teacher of Social Studies at Diamond Jubilee High School, Hyderabad, said, "Work from home has been a period of learning…When I heard of this contest, I convinced my father to take me on a road trip. It is during this trip, that I clicked my winning shot - Miles to go before I sleep".
The current situation has forced us to reconsider our expectations of ourselves and society, and reinvent our relationship with the environment. Every day we battle with our minds full to be mindful, and this event provided a platform to practice Zen habits – breathing, focusing and becoming one with the object to capture its essence.
The competition propelled professionals and amateurs alike to capture the sentiments that stir them from within. Mr. Santosh Sawant, Marathi Teacher at Diamond Jubilee High School, Mumbai, runner-up for his photograph of a young boy, stated, "One can easily recognise the many colours of happiness in nature and on the face of that innocent boy. When the AKESI photography competition was announced, I could not think of any other picture than this one which helped me capture the magic in an innocuous moment".
Participants had to take a photo and write an evocative caption, choosing from one of the following categories – i) Still Photography, ii) Time Lapse Photography, iii) Abstract Photography, iv) Mood or Emotions Photography and v) Night or Twilight Photography. Detailed guidelines, adhering to the social distancing requirements in the respective jurisdictions, were provided and participants were encouraged to share original work.
Entries were judged by Mr. Rafiq Somani, former Chairman of AKESI and avid photographer and blogger. He was impressed with the perspectives and narratives embedded in the 43 photographs shortlisted and showcased at the competition's virtual culmination event. Mr. Somani shared his personal highlights and some words of wisdom for the budding photographers.
The event gave the audience an opportunity to traverse through myriad hues and textures. A fear, a longing, a memory, an emotion, whatever it was, it brought everyone together for one magical moment.
Ms. Souma Sinha Roy, Counsellor, Aga Khan School, Mundra, said, "I can relate photography to my subject Psychology, as the uniqueness of a photograph can evoke a sense of comfort, familiarity, fear, anxiety or reverence depending on the subject and object matter. The art of photography has the effect of reflecting the profundity and spirit of the photographer and the object being photographed".
Photos (top to bottom):
- Beyond Happiness (Runner Up) by Mr. Santosh Sawant, Marathi Teacher at Diamond Jubilee High School, Mumbai
- Miles to go before I sleep (Special Merit Award) by Ms. Imbisath Bano, Social Studies Teacher at Diamond Jubilee High School, Hyderabad