Aga Khan Mzizima Secondary School, Dar es Salaam celebrates its Class of 2023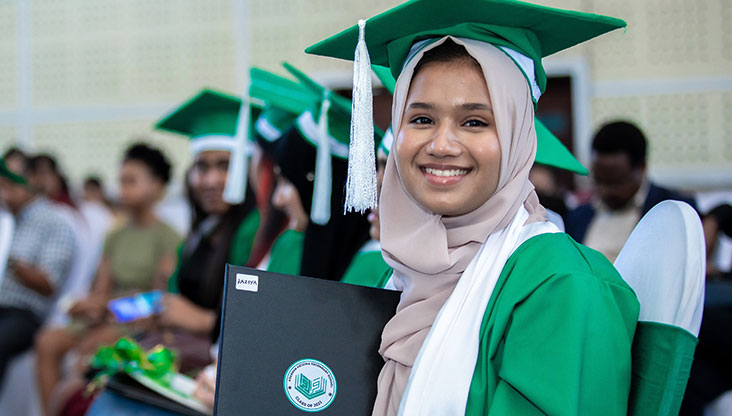 On Wednesday, 24 May, the stage was set to witness the momentous accomplishments of the Aga Khan Mzizima Secondary School (AKMSS), Dar es Salaam's Class of 2023 from the International Baccalaureate (IB) Diploma Programme (DP), and the Form Six NECTA curriculum.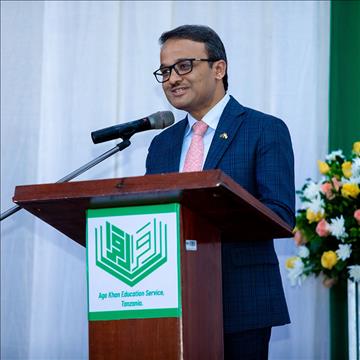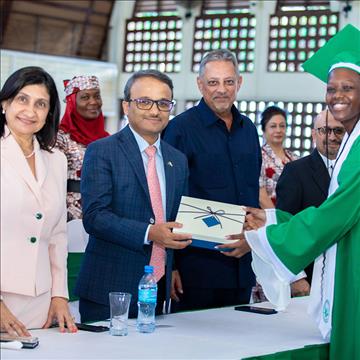 To honour the graduates, a ceremony was held in which the graduates wore the traditional green caps and gowns. The ceremony was filled with heartfelt speeches from the Aga Khan Education Service (AKES), Tanzania Board of Directors Chairperson Mr Shabir Abji; Chief Executive Officer of AKES, Tanzania, Dr Shelina Walli; and headteachers Dr Arun Mukerjee and Mr Karata Ernest, who shared their wisdom and inspired the graduates to pursue their dreams fearlessly.
The keynote speaker, His Excellency Mr Binaya Srikanta Pradhan, High Commissioner of India to Tanzania, expressed his astonishment at the wide range of extracurricular activities the graduates participated in during their time as students. He was also impressed by the quantity and number of scholarships obtained by the graduates, demonstrating the potential of the students and their mentors.
During their time at AKMSS, Dar es Salaam, the Class of 2023 has not only excelled academically but also actively participated in a wide range of co-curricular and extracurricular activities. From arts and sports to community service and environmental initiatives, these graduates have not only gained valuable knowledge but also developed essential skills, fostering a deep sense of inquiry, critical thinking and global awareness.
Valedictorians Nidhi Vijaykumar, representing the IB DP cohort, and Rebeca Lusekelo, representing the NECTA cohort, delivered moving speeches that encapsulated their memories, challenges and dreams throughout their academic journey. With eloquence and passion, they reflected upon the diverse range of subjects studied, the extended essays researched, the creativity cultivated in the arts and the service rendered to the community.
The graduation ceremony concluded with the presentation of certificates, individual awards and the tossing of caps – an exhilarating moment signifying the end of a chapter and the beginning of a new adventure. As the Class of 2023 steps into the world as graduates, they carry with them the knowledge, skills and values instilled within them during their time at AKMSS, Dar es Salaam, ready to make their mark and shape a brighter future.
The Aga Khan Mzizima Secondary School, Dar es Salaam extends heartfelt congratulations to the outgoing cohort and wishes them all the best in all their future endeavours.
Student holding their graduation certificate

His Excellency Mr Binaya Srikanta Pradhan delivering the keynote address

Token of appreciation presented to keynote speaker