Aga Khan Nursery and Primary School, Dar es Salaam participates in Soma na Mti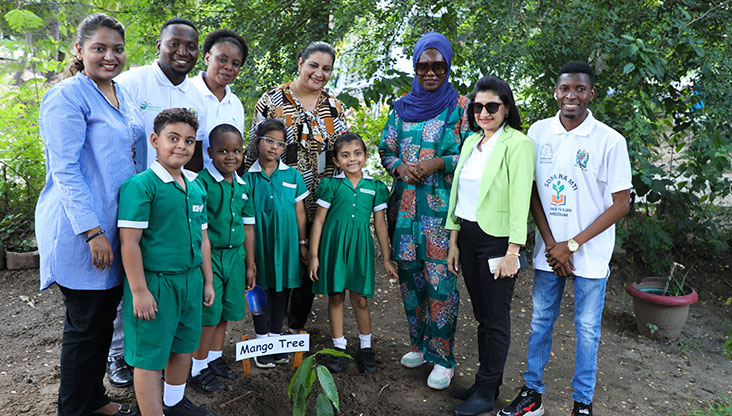 On 12 May, the Aga Khan Nursery and Primary School, Dar es Salaam took part in "Soma na Mti", a nationwide tree-planting initiative by the Tanzanian government aimed at promoting environmental awareness and encouraging schools to plant trees provided by the government.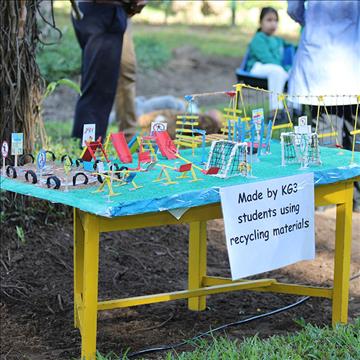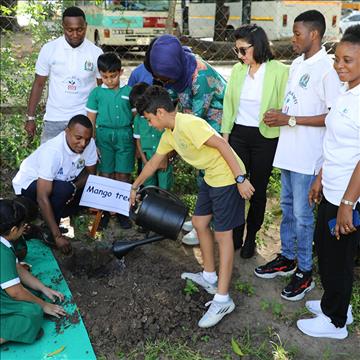 The event was attended by Chief Executive Officer of the Aga Khan Education Service (AKES), Tanzania Dr Shelina Walli and environmental ambassadors from the Vice President's Office Union and Environment, who gave inspiring speeches on the importance of taking responsibility for our environment and the need to plant more trees to mitigate the effects of climate change.
Dr Shelina emphasised the significance of environmental conservation, specifically highlighting the importance of trees in our lives and the need to take daily actions to care for them.
"Trees play a vital role in maintaining a healthy ecosystem and have numerous benefits such as carbon sequestration and biodiversity support," Dr Shelina said.
The students performed informative musical acts during the event, highlighting the importance of caring for our environment by recycling materials to create new things and reducing the cutting of trees. The students asked thought-provoking questions during the performances, such as, "Where will we play if all the trees are cut down?" and "Where will we get shade to read and fruits to eat?" The event also featured the presentation of a playground project by KG3 students that was built entirely from recycled materials, an excellent demonstration of how creativity and innovation can be used to promote sustainability in our communities.
The highlight of the event was the planting of 10 different fruit trees by government officials, AKES, Tanzania senior management team, students and teachers, such as mango, orange, custard apple, lemon and pawpaw trees.
"The event was a great way to create awareness among our learners about the beauty and benefits of gardening," said KG2 Teacher Ms Fides Simfukwe. "By opening your personal space to thousands of plants, you create an environment that exudes charm, pleasure, beauty, oxygen, friendship and confidence."
Students and staff with the environmental ambassadors from the Vice President's Office Union and Environment

Students' playground project built out of recycled materials

Students planting mango trees