The Aga Khan Approach
Developing critical thinking and analysis is therefore at the core of the school's mission. The School also encourages students to respect and appreciate other people's cultures, social structures, values and beliefs. Taken together, these objectives are designed to help equip children with the tools they will need to make their way in school, society and an increasingly interdependent world.
School History
The Aga Khan Nursery School, Makerere was established in 1994. With seven classes in total, students are enrolled from Playgroup (two years old) to Pre-Primary (six years old) levels.
The School has 210 students with 18 teaching staff, making the teacher-pupil ratio approximately 1:12. This ratio makes for effective monitoring of individual child progress and group work. The ratio is in accordance with the Government of Uganda and international standards.
The School is part of the Aga Khan Education Services (AKES). AKES has a long tradition of leadership in educational development. The foundations of the present education system were laid by Sir Sultan Mahomed Shah Aga Khan III, who established over 200 schools during the 20th century.
The first schools were established around 1905 in Zanzibar, Gwadar (Pakistan), Dar es Salaam (Tanzania) and Mundra (India).
AKES currently operates more than 200 schools and several educational programmes that provide quality pre-school, primary, secondary and higher secondary education services to more than 75,000 students in Pakistan, India, Bangladesh, Kenya, Uganda, Tanzania, Kyrgyz Republic, Tajikistan, United Arab Emirates and Madagascar.
Schools will also be developed in Afghanistan and the Democratic Republic of Congo.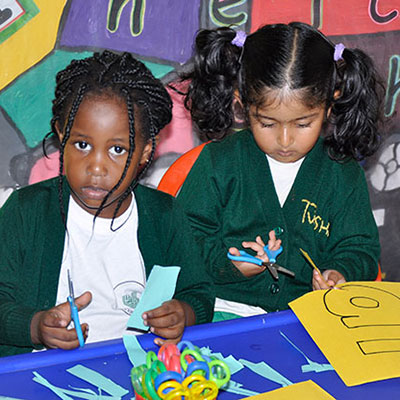 The Aga Khan Nursery School Parents Club
This year, parents pioneered the inaugural Nursery School Parents Club. Collectively, parents discuss and plan a variety of interesting issues that affect their children in the School and at home. Issues previously addressed include dealing with common illnesses in young children and temper tantrums.
The Parents Club is also an avenue for parents to share their concerns, views, suggestions and support to the school's in extra-curricular activities. All parents are welcome to join the Club.
School Timings
Children arrive from 7:30am - 8:30am and classes begin promptly at 8:30am. There is a mid-morning break from 10:30am to 11:00am, each child is given a wholesome and nutritious snack (includes fruit and drink). Classes end at 12:30pm.