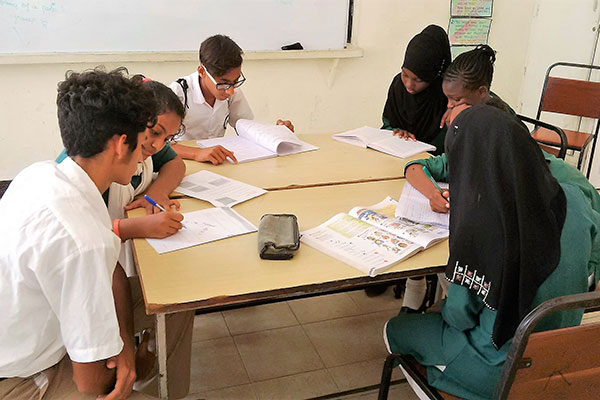 Cambridge IGCSE is the world's most popular international qualification for 14 to 16 year-old.
It was developed over 25 years ago, tried, tested and trusted by schools worldwide. It is also recognized by leading universities and employers throughout the world. Cambridge IGCSE offers a flexible curriculum, with a choice of over 70 subjects categorized in five subject groups (themes) for any combinations.
At Mzizima, the following subjects have been selected from the five subject groups:
Group 1: Languages
English (as First Language), French and Swahili (Cambridge GCE O-Level)
Group 2: Humanities and Social Sciences
Geography, History, Economics, Literature in English.
Group 3: Sciences
Biology, Chemistry and Physics
Group 4: Mathematics
Mathematics
Group 5: Creative, Technical and Vocational
Business Studies, Art and Design and ICT
Assessment
Continuous assessment is done by the school. The final assessment (Cambridge International Examination; CIE) takes place at the end of the course and includes written, oral and practical assessment.