Experiential learning at the Chitwan National Park in Nepal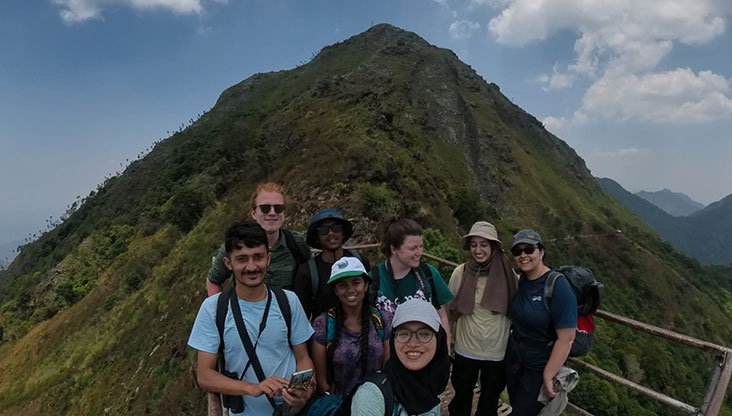 Nikita Gidwani, the creativity, activity, service (CAS) coordinator and college guidance counsellor at the Aga Khan Mzizima Secondary School, Dar es Salaam reflects on a trip she and a few students took to Nepal.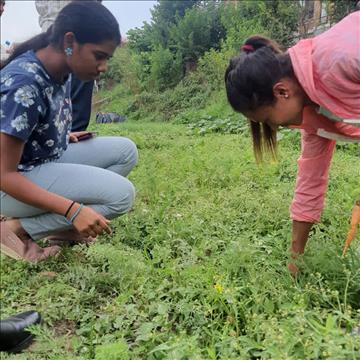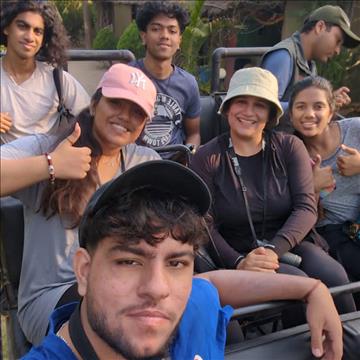 "As the CAS coordinator, I am delighted to share with you the incredible journey of a group of passionate young volunteers from the Class of 2024. These students embarked on a two-week experiential learning programme at Chitwan National Park in Nepal, which not only allowed them to achieve their CAS goals, but also enriched their college profiles and provided them with a multitude of experiences to share in their college applications.
Chitwan National Park, nestled in the enchanting lowlands of Nepal, served as the perfect backdrop for our students to explore the wonders of biodiversity and immerse themselves in the local culture. Guided by knowledgeable experts, they delved into the world of endangered bird species, identifying over 40 different species of birds and mammals. This hands-on approach to learning fostered a deep connection with nature and nurtured a sense of responsibility towards its preservation.
The volunteers were not mere spectators but active participants in conservation efforts at the Rhino Conservation Park. They dedicated their time and energy to support initiatives aimed at protecting the critically endangered greater one-horned rhinoceros. Engaging in habitat restoration projects and educational outreach programmes, the students gained valuable insights into the challenges faced by wildlife conservationists. This experience instilled in them a sense of activism and a determination to make a positive impact on the environment.
Following their rewarding stint in Chitwan, our young volunteers embarked on a week-long internship in Kathmandu – Nepal's vibrant capital city. This phase of the programme offered them a unique opportunity to explore diverse career choices while immersing themselves in the rich local culture. From shadowing professionals in social work, hospitality, culinary arts and nutrition rehabilitation centres to gaining insights into the dynamic tourism industry, the students were exposed to a wide range of potential career paths.
However, this experiential learning programme was not just about professional development. It was a journey of personal growth and cultural immersion. The students had the privilege of engaging with local communities, learning about traditional customs, sampling authentic cuisine and participating in colourful festivals. Living without electricity in rural areas, they experienced the beauty of simplicity and forged deep connections with their fellow volunteers and the local community. Laughter, tears and the unforgettable experience of sleeping under the stars on the banks of the Narayani River created lifelong memories.
The impact of this programme extended far beyond the two weeks spent in Nepal. Our students returned with a newfound sense of resilience, adaptability and a thirst for knowledge. Their involvement in meaningful service, hands-on experiences and immersion in a different culture equipped them with valuable skills and perspectives. These experiences will undoubtedly enhance their college applications, providing them with a diverse range of topics to discuss during interviews and personal statements. Moreover, their commitment to conservation efforts and community engagement showcased not only the values and skills they have gained at the Aga Khan Mzizima Secondary School, Dar es Salaam, but also their dedication to making a positive impact on the world.
In conclusion, the experiential learning programme at Chitwan National Park in Nepal has left an indelible mark on our students' lives. It has empowered them to become active global citizens, ready to tackle future challenges with compassion and determination. As the CAS coordinator, I am immensely proud of their achievements and the personal growth they have experienced through this remarkable journey. I have no doubt that these young volunteers will continue to make a difference in their communities and beyond, carrying the spirit of service and cultural understanding that they cultivated in Nepal."
Aga Khan Mzizima Secondary School, Dar es Salaam students and Nikita (far right) in Nepal

Students participating in conservation efforts

Students and Nikita (second to right) on an excursion in Nepal