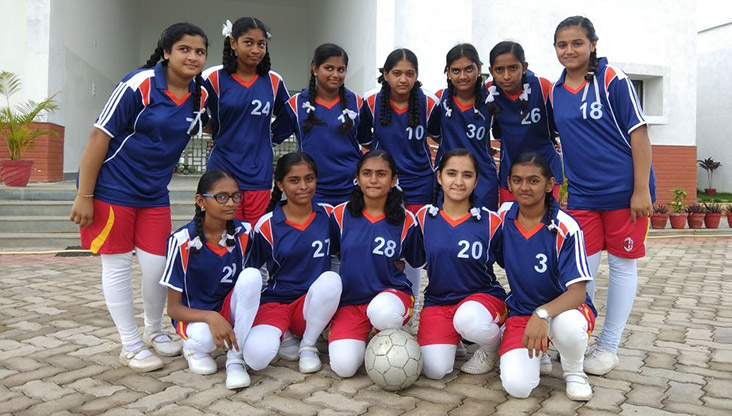 Sports
Guided by trained physical instructors and yoga teachers, students practice yoga and pursue sports like lezim, carrom, table tennis, kabaddi, kho-kho, volley ball, cricket and athletics. The annual sports meet is held to celebrate the spirit of sportsmanship. The students participate at District and State level competitions.
Prefect Council
To encourage leadership, team work and to promote collaboration, a student governing body works with teachers. All students are grouped in four "Houses". The student council is elected for the Primary and Secondary classes through a voting system.
Field Trips and Excursions
Regular visits are arranged to places of educational interest in and around the city. Chitravad presents ample opportunities for field trips as it is surrounded by rivers, dams and a wildlife sanctuary, as well as a sugar factory, milk dairy and a bricks manufacturing company.
English Language Development Programme
To enhance the English language skills among students and encourage them to converse in English, classes are conducted by secondary teachers in pre-primary and primary sections. Activities such as seminars, group discussions and debates are held frequently to boost their confidence, along with the English Subject Week. A 15-day module on English grammar for each class is planned at the end of every academic year.
A common goal of education in early years is to improve children's reading comprehension. Sound reading skills provide the basis for children to excel in other subjects.
Celebration of Festivals
Festivals of all faiths are celebrated in order to instill a sense of unity and build awareness among students about the rich and diverse cultural traditions of India.
Major Events
To instill skills and values while contributing to the overall development of the child, the School organizes various events such as the annual day, sports day, school exhibition, fun fair, parents' day/ grandparents' day, teacher's day and many more.