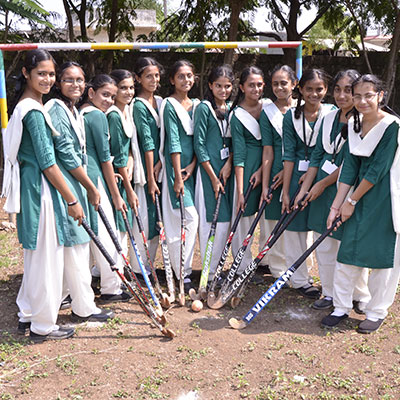 Lessons at all levels are facilitated through an integrated curriculum, which is supplemented by a variety of extra-curricular activities, field trips and class projects.
About Us
The Aga Khan School, Chitravad, was established in June 2003. Located in the Gir region of southern Saurashtra, the School fills a vital gap in the region's educational system as a leading provider of an English-medium education in the Junagadh district.
With a humble beginning of 44 students in its pre-primary and primary sections, it now boasts of a multicultural student body of more than 450 students, and offers classes up to class 11, in addition to having new state-of-the-art infrastructure.
At the Aga Khan School, Chitravad, we promote holistic learning through a progressive, broad-based curriculum. We inspire students and teachers alike, resulting in an educational experience that is rewarding and enriching. We are affiliated with the Gujarat State Education Board and also offer numerous extra-curricular activities that work in tandem with the educational programmes to create well-rounded individuals. Through our efforts at the school, we are working towards a brighter tomorrow for our students and our communities.