Application Process
Admission for your child into the Diamond Jubilee High School for Girls is a four-step process. Forms for new admissions at entry level will be available at the School office in the month of January.
Step 1
Admission forms can be obtained from the administrative office of the school. Parents will be notified regarding the date and time of the same.
Step 2
Submit the duly filled application forms to the administrative office of the School before the due date.
Step 3
All timely submitted forms will be considered for admission, and the final list will be displayed on the school's notice board on a pre-appointed day which will be communicated to the parents.
Step 4
Fees will have to be paid within the stipulated time to confirm the admission.
---
Age Criteria for Nursery
The child should have completed 3 years of age on 1st April.
---
For more information, please contact us:
Diamond Jubilee High School for Girls, Mumbai
Aga Khan Building, SVP Road
Mumbai - 400 090
INDIA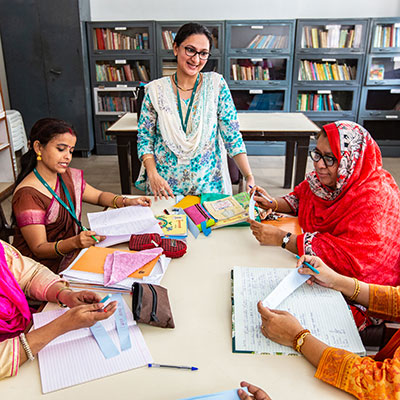 For more information, please contact us:
Tel: +91 22 2377 8554

Diamond Jubilee High School for Girls, Mumbai
S.V.P Road
Dongri
Mumbai
400 009, Maharashtra
INDIA
Phone: + 91 22 2377 8554