AKELC Wins Best Nursery Award in UAE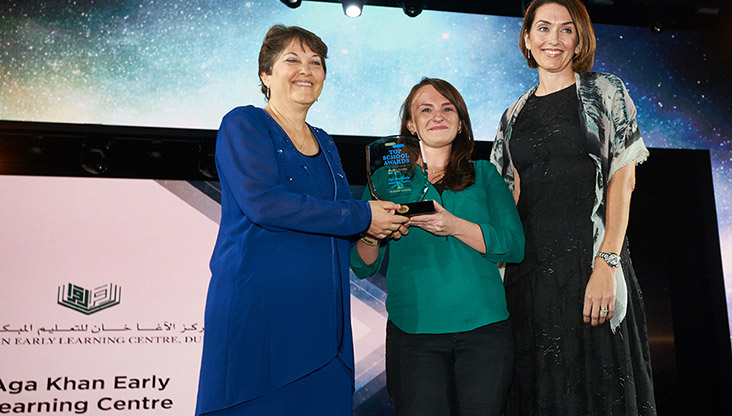 The Rajmahal Theatre, part of the Dubai Parks and Resorts, was buzzing with excitement on March 7, 2019, bringing together over 850 leading educators from 100 schools across the United Arab Emirates (UAE) for the Top School Awards.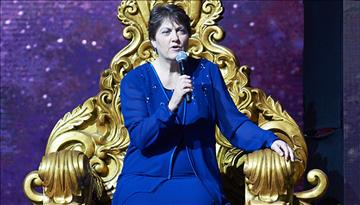 Hosted by
SchoolsCompared.com
, the
Aga Khan Early Learning Centre
(AKELC) was announced the winner of the Best Nursery UAE 2019 award. Head of Nursery, Kelli Allen, and HR and Operations Manager, Irnesa Hodzic, received the award on stage and were asked to share their thoughts.
Both stated that the success of the award was a combination of staff, volunteers, parents and children working together to achieve a high-quality programme.
While the Top School Awards clearly celebrated contributions to UAE Education, the biggest success of the event according to Jonathan Westley, editor of SchoolsCompared.com, was simply to bring the industry as a whole together, and to allow its members to make new friendships and cement existing ones. "We believe this is the first time in UAE history that schools have been brought together, on such a scale, for an event such as this," he added.
On January 22, 2019, Kelli Allen was notified that AKELC had been shortlisted in the
SchoolsCompared.com
Education Awards 2019. "This was a great surprise as the Nursery hadn't applied for the award," says Allen.
David Westley of SchoolsCompared.com stated, "The 20 awards were arrived at via a three-phase process of an open nomination to schools and parents; to a shortlisting by our editors, and then online voting by seven independent judges. All awards were arrived at only after painstaking analysis by the judges, who described it as one of the hardest things they had ever been asked to do."
Jenny Mollon, journalist for Which School Advisor, announced that the Nursery award was the only one given at the event. A total of 13 nurseries were considered for the award. This group was shortlisted further to five schools before AKELC was announced as the winner.
AKELC has been flooded with congratulations since the award was announced and plans to celebrate with a staff and family event in the near future!