Exploring the exotic: Diamond Jubilee High School, Mumbai's field trip to Thane Creek Flamingo Sanctuary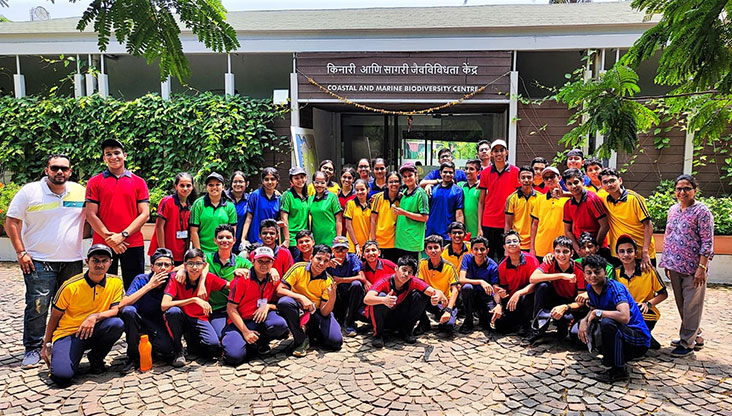 Exploring the wonders of the natural world is an integral part of education, and field trips are an excellent way to immerse students in real-life experiences to deepen their understanding of the environment.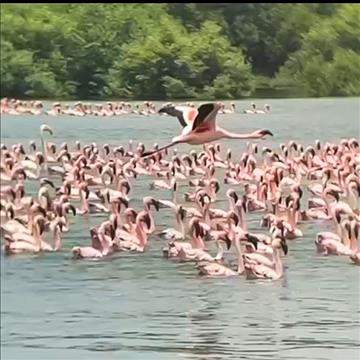 Recently, Grade 10 students from the Diamond Jubilee High School, Mumbai embarked on a thrilling field trip to the Thane Creek Flamingo Sanctuary.
Led by a team of four teachers, around 90 students participated in the field trip, which consisted of a range of exciting activities, including bird watching, boating and a tour of the sanctuary's museum. The mission of the field trip was to instil a deeper understanding of ecosystem preservation and to inspire the students to become responsible global citizens committed to protecting the planet for future generations.
The sanctuary is home to a diverse range of aquatic life, including thousands of migratory birds, such as the iconic flamingos. The students were treated to a 20-minute video introduction to the sanctuary's ecosystem, followed by a visit to the museum, which provided additional insights into the organisms that thrive in the area.
The highlight of the field trip was, undoubtedly, the boat tour, which allowed the students to observe the magnificent flamingos and other migratory birds, like egrets and black-headed ibis, in their natural habitat. The breathtaking scenery, including the dense mangrove forests, further added to the students' experience of the sanctuary's natural beauty.
One of the participating Grade 10 students described the field trip as a remarkable educational experience that provided an eye-opening opportunity to witness the stunning beauty and biodiversity of the natural environment. The memories and lessons from this field trip are sure to stay with the students for years to come.
In conclusion, the Thane Creek Flamingo Sanctuary field trip was a fantastic opportunity for students to expand their understanding of different habitats and places and learn from the environment in a contextual and experiential way.
Students and teachers from the Diamond Jubilee High School, Mumbai at the Thane Creek Flamingo Sanctuary

Students on the boat tour

Flamingos at the sanctuary